Dog Groomers List

"Cats & Dogs" - Exclusive Parlour For Pets (Chennai)

Dog Training:
Click here for the new revolutionary method of Dog-Training
Dog Trainers List

Dog Trainers and Training Schools kindly contact us and List yourselves to get maximum mileage.
The DOG - impossible is Pawsible
We are all about dogs; obedience training, behavior correction, puppy consultation, and more.
We believe in positive reinforcement and follow techniques and strategies endorsed by dog veterans all over the world.
We understand and train all kinds of breeds.
Our training methodology has worked miracles for our clientele; we exhibit Results that Last!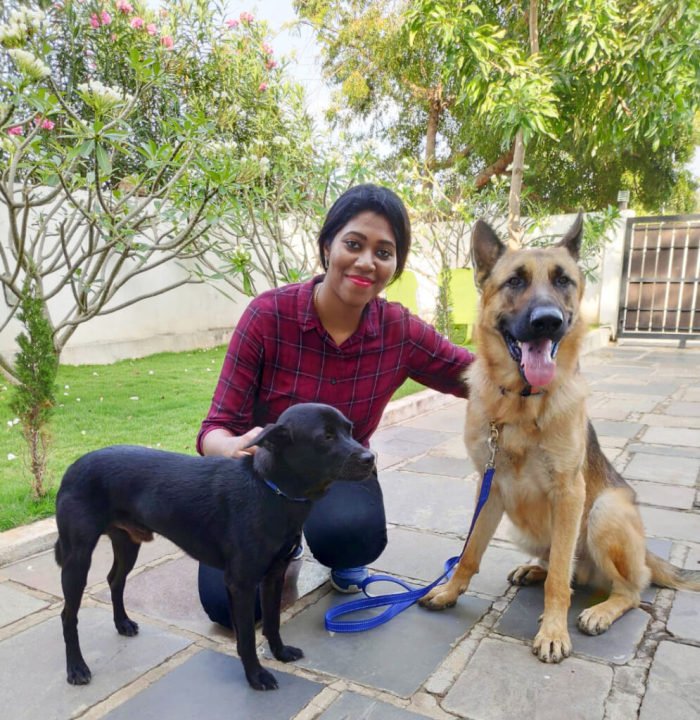 Catharine Stelzer is a certified, professional dog trainer.
She has trained hundreds of dogs across different size - groups ranging from toy to medium, large and giant. With a special focus on German Shepherds, she is adept at training exotic breeds like Dogo Argentino, Pitbull and American Bully too.
She has also mentored and trained dog trainers. To wrap it up all, She is an Associate member of the privileged International Association of Canine Professionals (IACP),Texas.
Contact :
Catharine Stelzer
9500171151
Chennai and Bangalore
(We train both the dog and the owner at your doorstep)
Email - mail@thedog.in
Website - http://thedog.in/
Sicherheit Kennels India
K.N. Mac
BIPDT, NTIPDU, EDI ii, BCCSDip.
DOGBhv
We provide Dog training nation wide
- Security dog Training
- Schutzhund & KNPV Training (sports k9)
- Sniffer dog training
- Personal, business & family protection dogs training and provided.
- Household obedience
- Basic obedience
- Show Training
Training serves to strengthen the bond between a dog and his owner. It
builds communication, understanding, and mutual respect, and subtly
but effectively demonstrates to your dog that you're the leader of the
pack.
All of our training at Sicherheit kennels is done through positive
reinforcement and the most modern techniques of training are used to
ensure not only a ell trained dog but a happy dog as well.
Click here to see Photographs and more details
Mac
Ph: +91-
95666
-
18572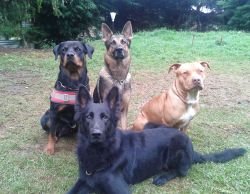 Woodstock Dog Training School
is a well reputed institution at Chennai
serving the dog lovers for the last
25 years. Mr J. Rangarajan is the
founder and chief trainer who has more than 4 decades dog training
experience.
'
Making your dogs a pleasure to own
'
is the mission
statement of this institution and each and
every dog which comes to
woodstock has a happy ending.
Mr Rangarajan specialises in dog behaviour problems and offers
effective solutions.
He conducts courses for dog lovers to become professional dog trainers.
Contact Details:
Woodstock Dog Training School
New no 8 G & H
(
old no 23 G & H
)
2nd floor
,
Dhandapani Street
,
Chennai 600 017
.
Ph
:
24361569, Mob
:
93813 81882,
93813 81883
Greenfield Kennels -
A Dog Training School and Boarding kennel with a difference
A Dog Training School and Boarding Kennel which nurtures every aspect of your Show Dog.
If you are looking for the perfect Training School and Boarding Kennel for your precious Show Dog, welcome to Greenfield Training School and Boarding Kennel.
Sprawled over 12 acres in the picturesque town of Ootacamund (Ooty), the Queen of Hill Stations, Greenfield Kennels offers an International Training and Boarding experience very similar to what the best German and British Training Schools and Boarding Kennels provide.
Come to Greenfield Training School and Boarding Kennels. Give your Show Dog an advantage that will remain with them through out their lives.
Unique Features :
80 ft x 80 ft Tank for Swimming.
30 ft x 6 ft x3 ft water trench for workouts.
Individual Kennels most hygienically maintained.
Vast grasslands for Herding Dogs.
Well-balanced wholesome food.
Agility/Obedience/show/Security training conducted by experts .
Supportive climate for conditioning Show Dogs.
Special Sessions given for Young Show Dogs (any Breed) by Expert Handlers.
Transportation arrangements made on request( any part of the year).
Enquires to :
Greenfield kennels
Kumaran Illam, Greenfields, Ootacamund, The Nilgiris,
Tamilnadu-643001,Ph:91-423-2442503,Cell:9443856772.
E.mail: greenfieldkennels@rediffmail.com
SHOW QUALITY GERMAN SHEPHERD PUPPIES OUT OF TOP BLOODLINES AVAILABLE TO SHOW HOMES ONLY.

Shekas Dog Training School
Training
Specialty Training in Home dog training
1. House Manners & Obedience
2. Handling Training for children
3. Personal Guarding & Attacking (Protection Work )
4. Narcotics & Explosives Search Training. (sniffing work )
5. Industrial Patrolling.
6. Farm House Security
7. Tracking . (Nose work)
8. Hunting.
9. Guide dogs training.

KENNEL& TRAINING CENTER ADDRESS
Akkarai (VGP SOUTH) 1st street,opp to Rajiv nager.
Panaiyur, Chennai , Pin 600119.Tamil nadu,India.
Phone: 91-044-24493460.
Mobile 0-9884009869.0- 9884409869

ADDRESS FOR COMMUNICATION
No. 3/432, Pandian Salai, Ist Street,
Neelankarai, Chennai-600041.
Tamilnadu, India.
Phone: 91-044-24493460
Mobile :0- 9884009869, 0- 9884409869
Email : shekas_dogs@yahoo.co.in
sndlkmr_sheka@yahooco.in
"Teach your dog to behave! Get the pleasure of owning a trained dog !"
For Training & Behaviour problems contact: J. Jeethender, Bangalore.
Mobile 94484-91342 , Email: jeethucapri@yahoo.com
Page last modified on 28th June 2020