Litter Box of Rottweiler Puppies from Kennel Ballack - Sivakumar
Kennel Ballack Offering an Ultimate Rottweiler Litter from the Following Combination

Sire: MBIS. CH. Gizmo Timit Tor
(Imported from Serbia)
S/o Multi Ch. Lex Vom Haus Edelstain
X
Ch. Hera Timit Tor

Dam: Niki Miki Rott
(Imported from Serbia)
Int. Ch. Oochise from Royal Breed
X Hexa Horus Berg

Litter Born on 22nd March 2019
3 Male Puppies and 3 Female Puppies in the Litter

Puppies are de-wormed and will be vaccinated as per schedule
They are very healthy, have Good Bones and Head Profile.



Scroll down to see Pictures of Puppy, Sire and Dam and Grand Parent
To Book your puppy please contact
Sivakumar
Kennel Ballack
Ooty
Moblile: +91-8098310909 / +91-
8072970181
Email:
siva3632@gmail.com
Photograph of Sire: Gizmo Timit Tor
Photograph of Dam: Niki Miki Rott
Photographs of Puppies
Posted on 24th April 2019
Male Puppies
Female Puppies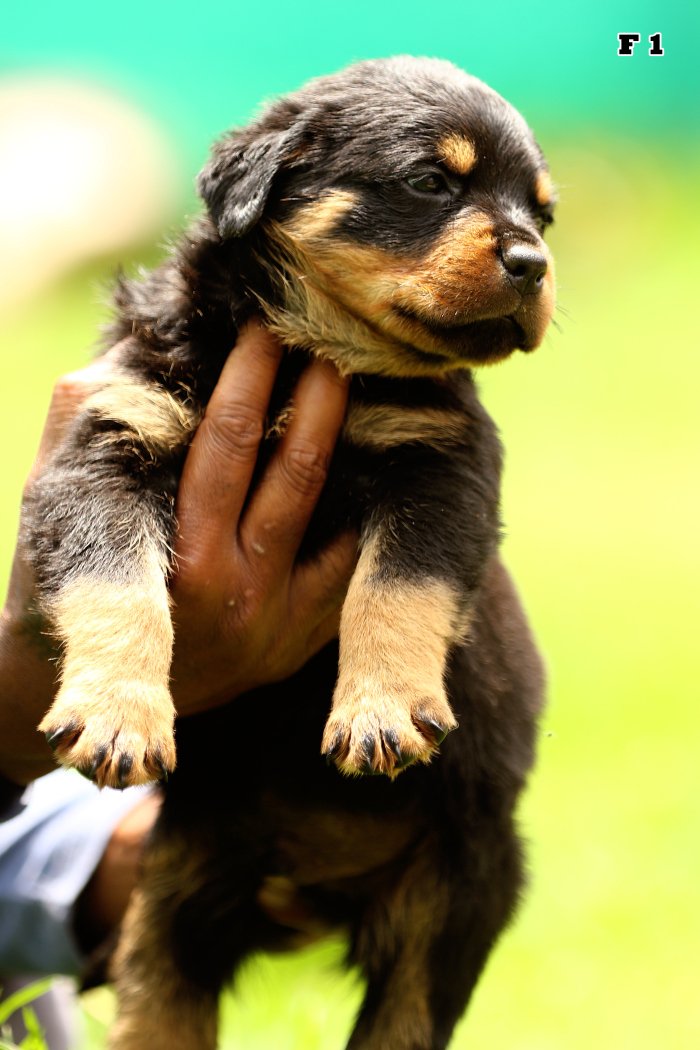 Sivakumar
Ooty
Moblile: +91-8098310909 / +91-
8072970181
Advertisement posted on 24th April 2019