Import Bloodline Rottweiler Puppies from Marathon Riders

Marathon Riders offers a litter of Rottweilers from the Top German parents which are specialized for shows, working and all above a companion for life.
We are very consistent in breeding quality Rottweilers with good conformation, character, clarity of mind and health.
With every litter we bring the glamour and fashion with our Rottweilers without compromising the basic nature of a Rottweiler.
This combination is the blend of some of the Top most German dogs which even today are being shown and are considered as the best dogs of Germany and the bloodlines have a prominent position in Germany.
Sire:
Galligans Casper-Whelp Import
(Balco aus der espenstatte x Venka vom kummelsee)
Dam:
Nancy of Marathon Riders
(Xino vom Auersberg x Easy of Marathon Riders)
We provide two rounds of vaccination and de-worming and also KCI papers.
For details contact:
Amith Walton
Ph: +91-9945040689
Bangalore
Email: amithwalton@gmail.com

Photographs of Sire: Galligans Casper-Whelp Import
(Balco aus der espenstatte x Venka vom kummelsee)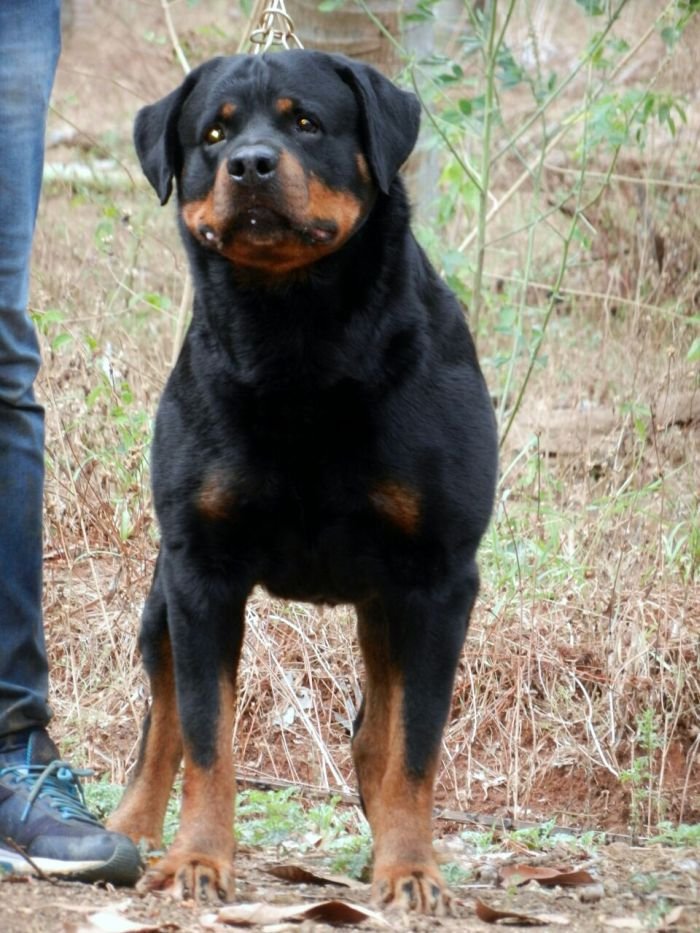 Photographs of Dam: Nancy of Marathon Riders
(Xino vom Auersberg x Easy of Marathon Riders)
Photographs of Puppies
Posted on 6th September 2018
Male Puppy - Blue Ribbon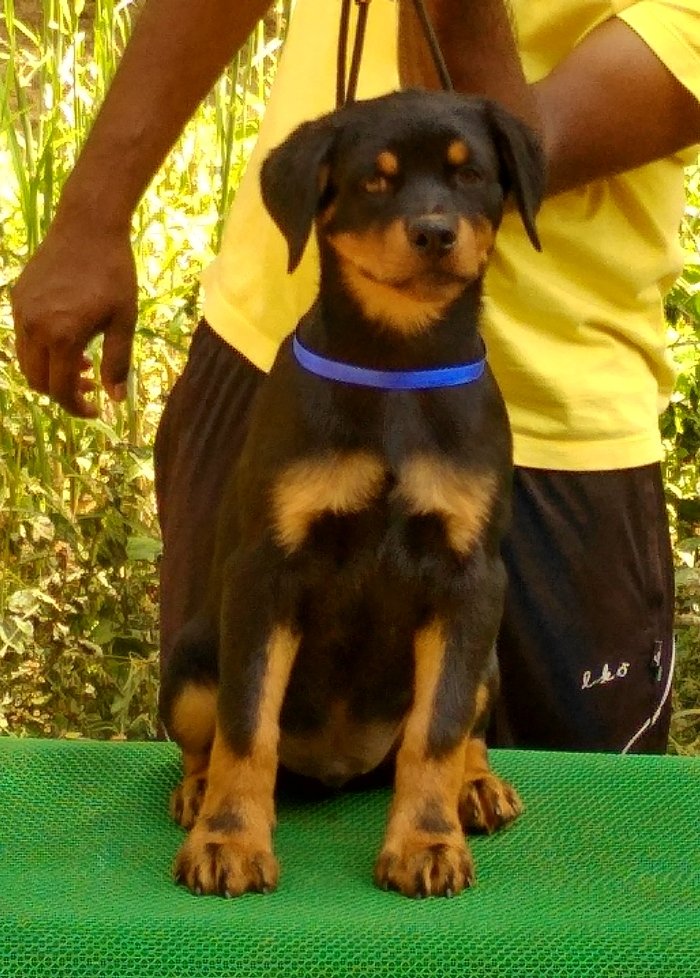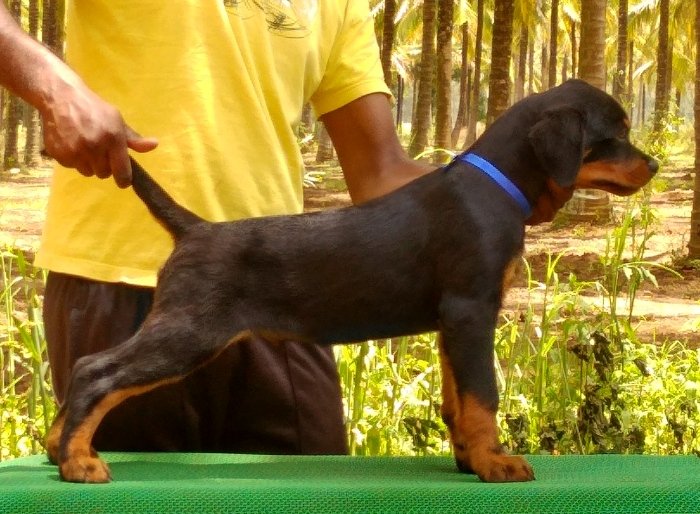 Male Puppy - Orange Ribbon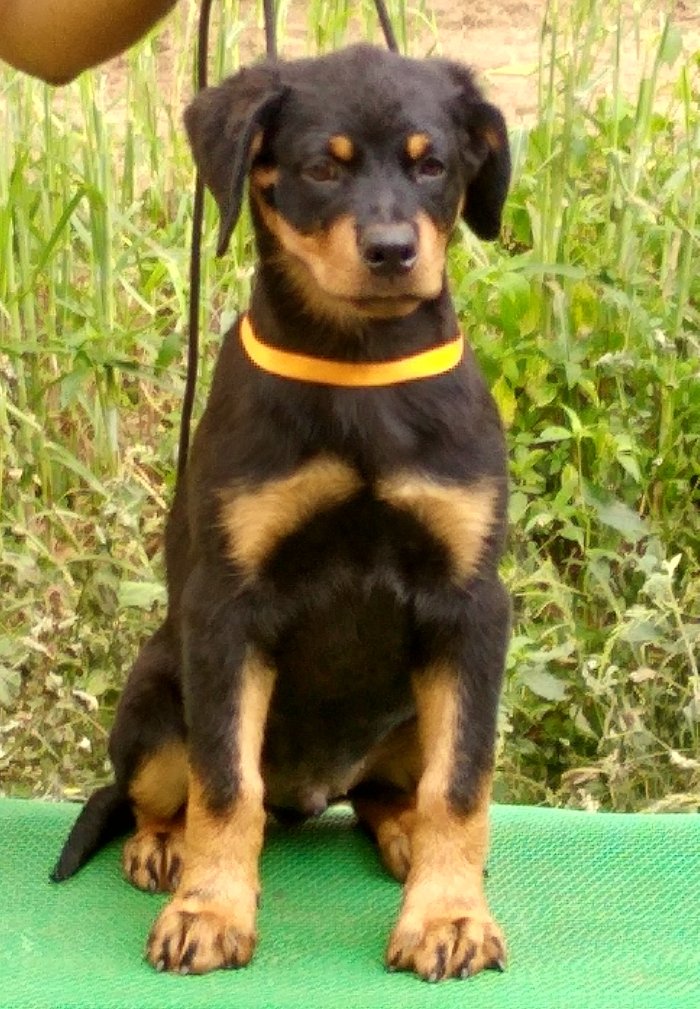 Female Puppy - Green Ribbon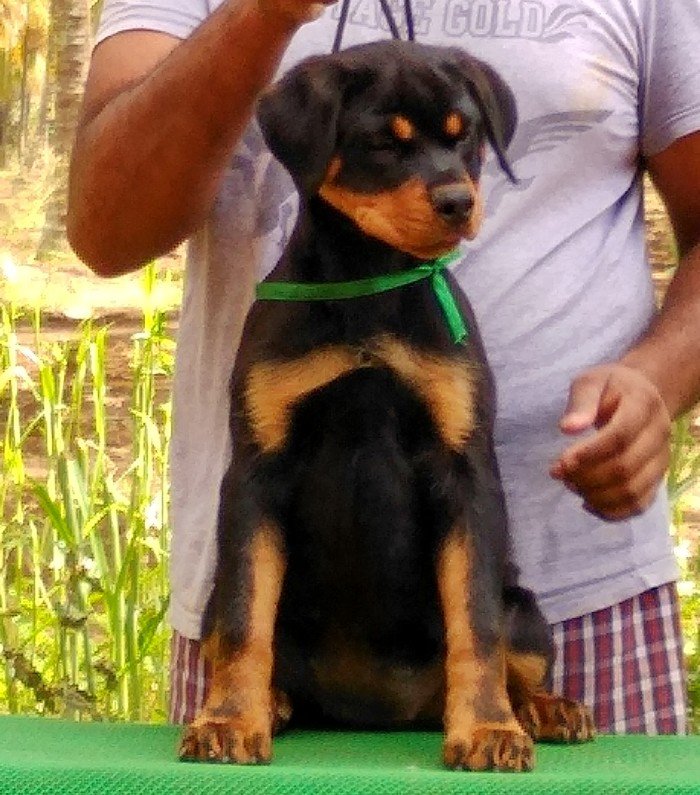 Female Puppy - Purple Ribbon
Photographs of Male Puppies
Posted on 20th August 2018
Male Puppy - Blue Ribbon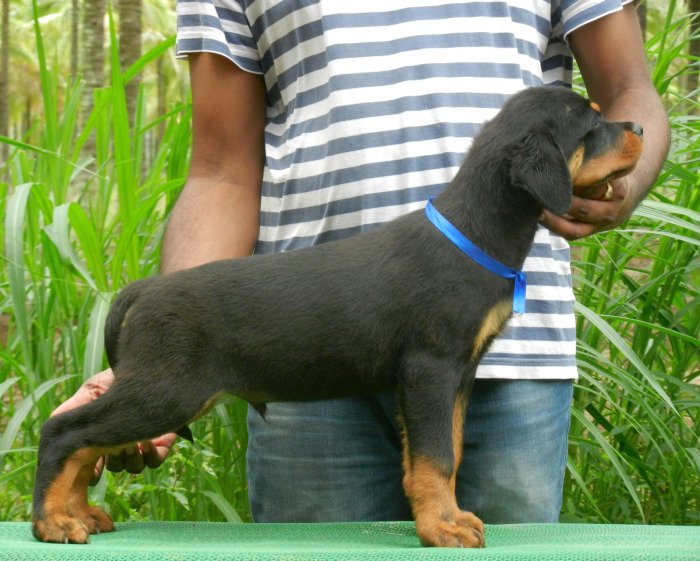 Male Puppy - Orange Ribbon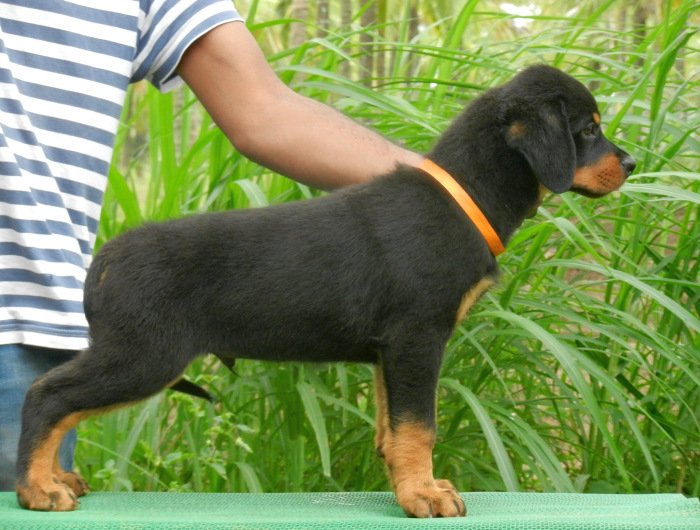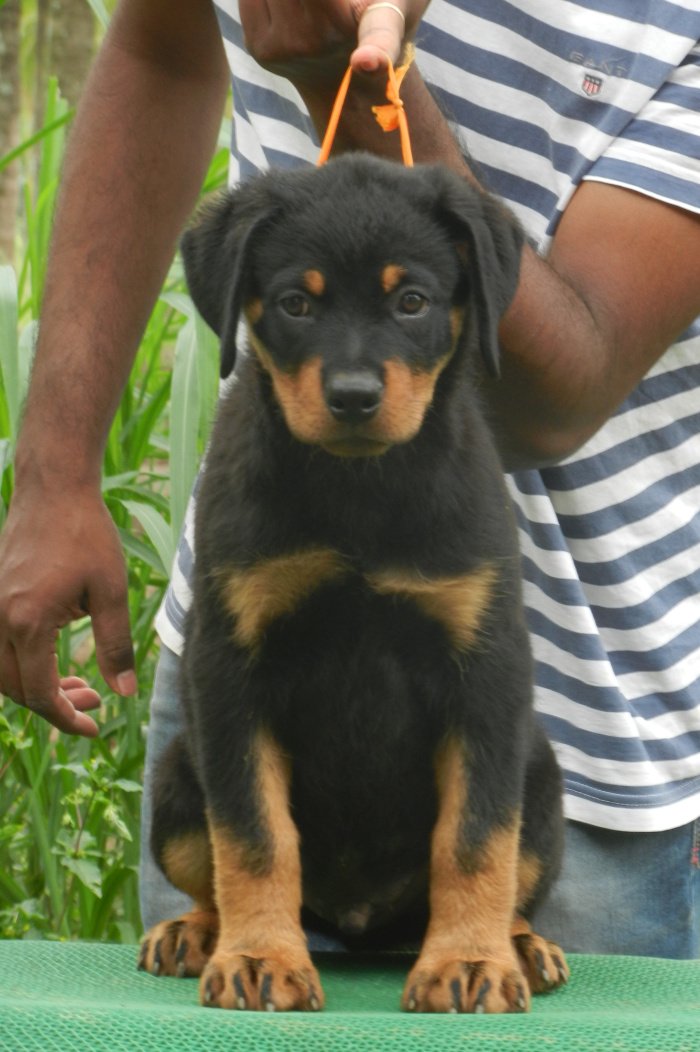 Female Puppy - Green Ribbon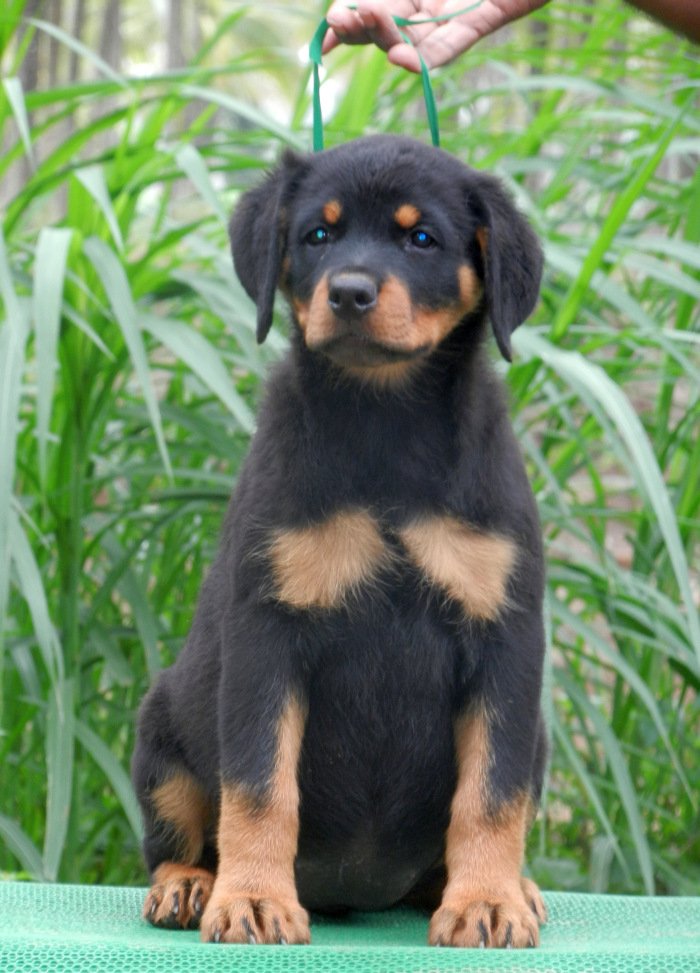 Female Puppy - Pink Ribbon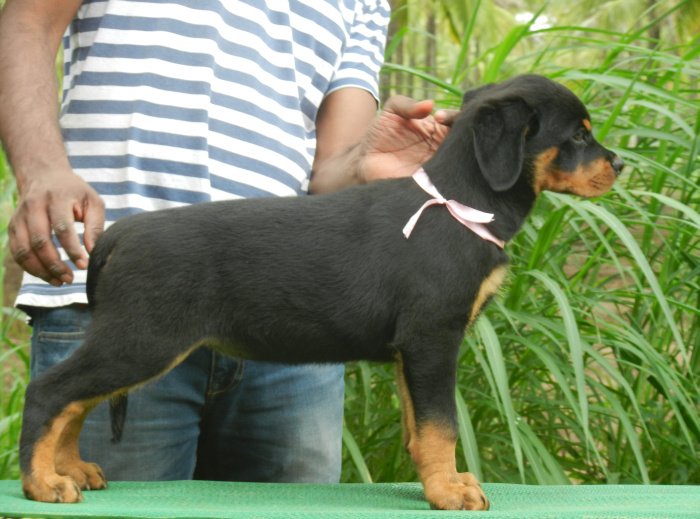 Female Puppy - Blue Ribbon
Female Puppy - Purple Ribbon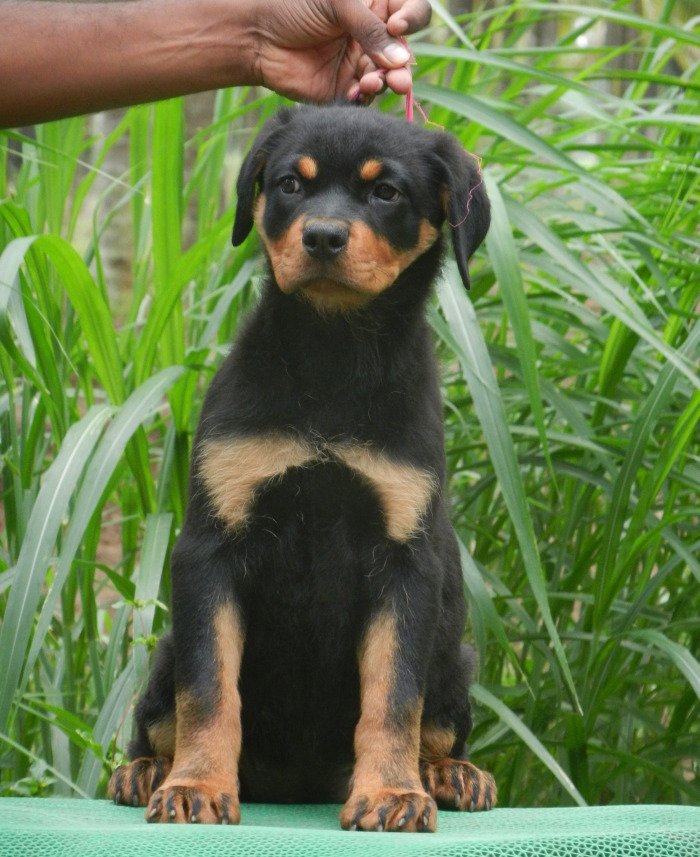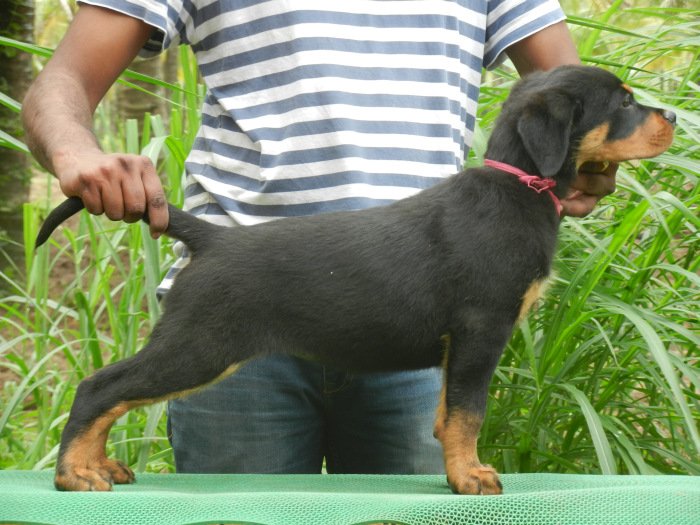 Female Puppy - Red Ribbon
Amith Walton
Ph: +91-9945040689
Advertisement Posted on 20th August 2018
Advertisement Updated on 6th September 2018