Litter Box of Jack Russell Terriers - Pranav Kennels - Jaya Prakash
Alert Active, Intelligent, Bubbly Breed - The Jack Russel Terrier - The hero of the movie Mask.
Puppies well cared for, home raised for sale.
KCI Certificates will be provided.

Date of Birth of Puppies: 3-3-2018

Scroll down to view details.
For more details contact:
Mr.A.Jayaprakash,
Pranav kennels
Srirangam, Trichy
Mobile: +91-
98424-96660
+91-96268-16660 (WhatsApp Number)
Video Of Puppies
Video player will load shortly...
Photographs of Sire: Pranav's Milo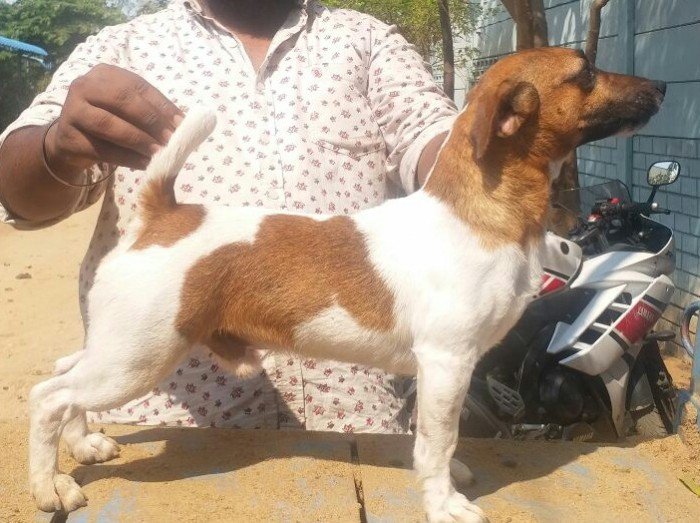 Photograph of Dam
Kennel Club of India Championship Certificate Copy of Sire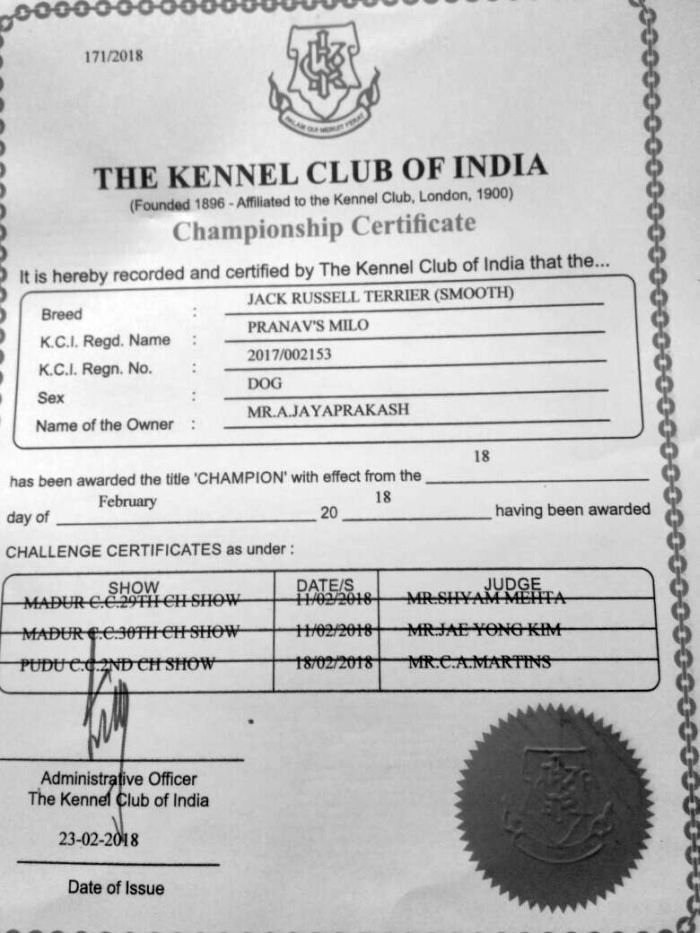 Photographs of Puppies
Posted on 8th April 2018
Tri Colour Male Puppy 1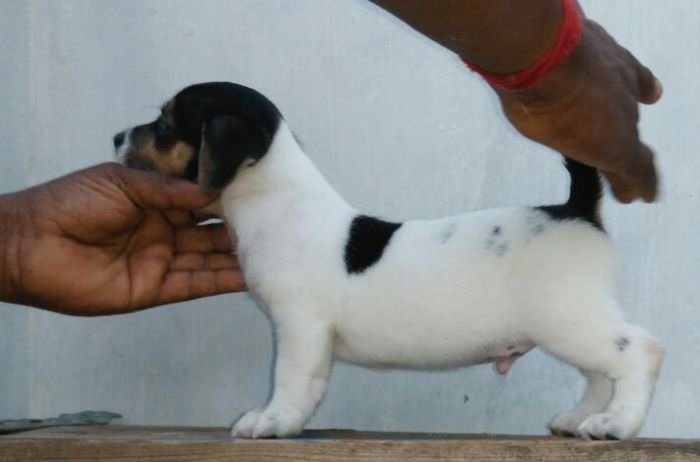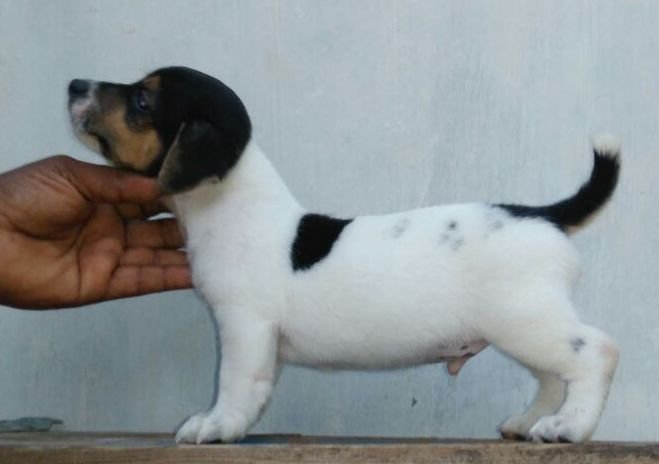 Tan & White Male Puppy 1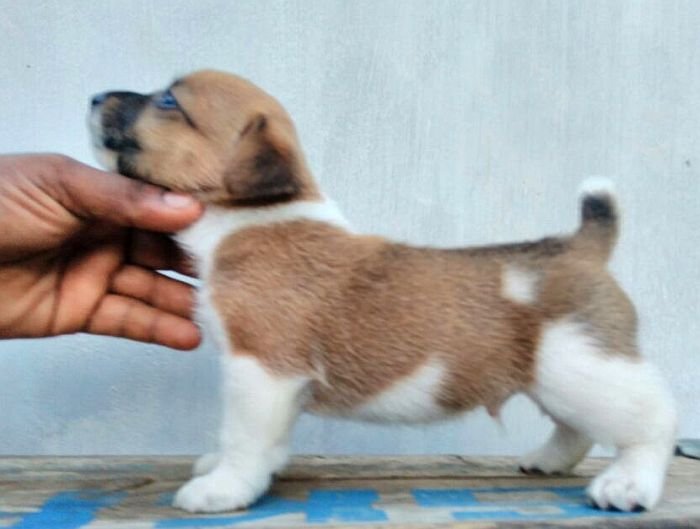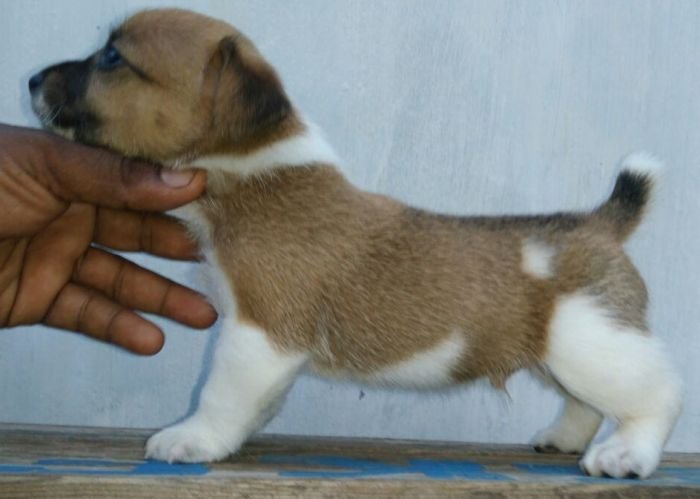 Tri Colour Female Puppy 1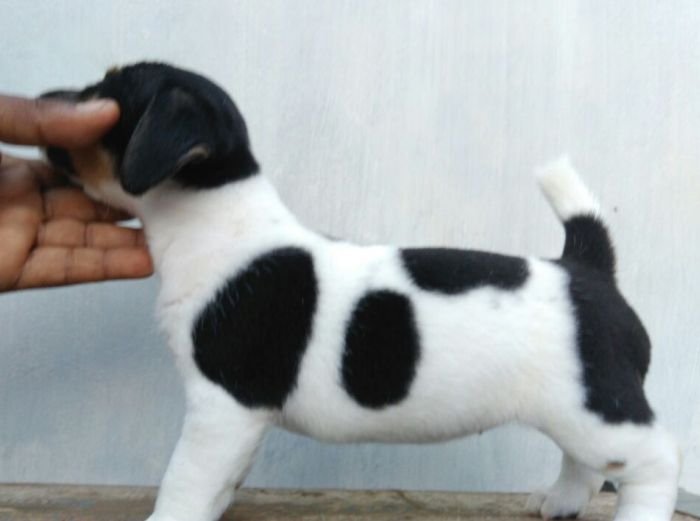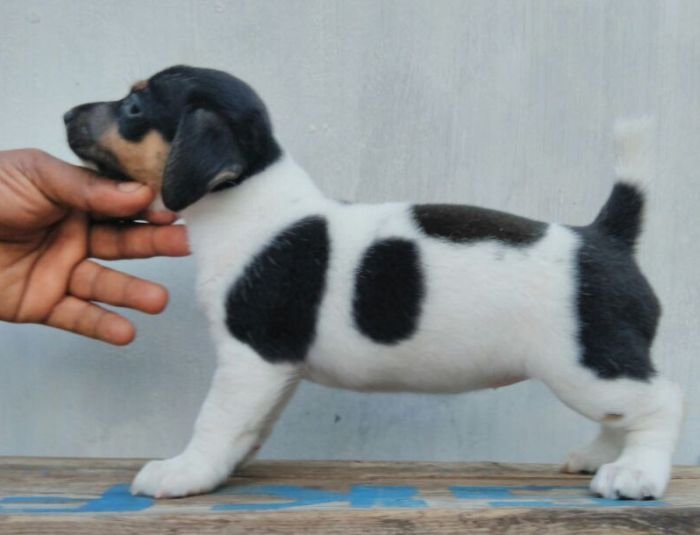 Advertisement Posted 8th April 2018