Litter Box of Golden Retrievers Offered by Sabari Vengatesh
Golden Retr

ie

ver Puppies, True to Type, With KCI papers and microchip.



Puppies were Born On:

25.5.2018.



Puppies have been Vaccinated with 7 in 1 Vaccine



Only three female pups available

- A

ll other

s

booked.
J.

S

abari Vengatesh
Erode
+91-9944333311
Video of Puppies
Video player will load shortly...
Photograph of Puppies
(Photos taken at about 60 Days of age)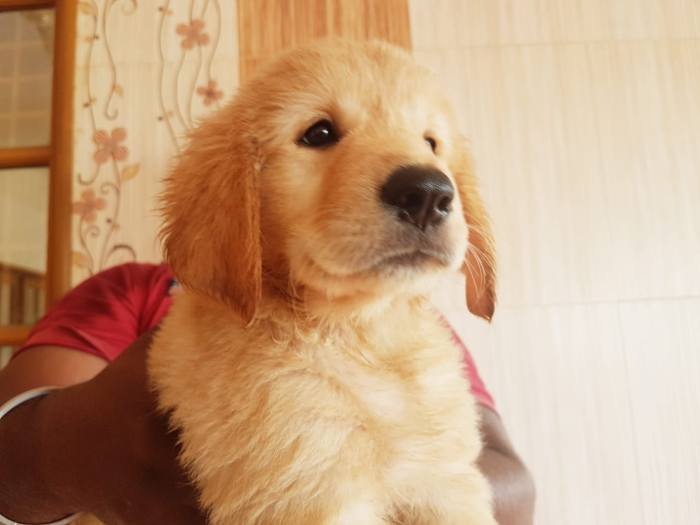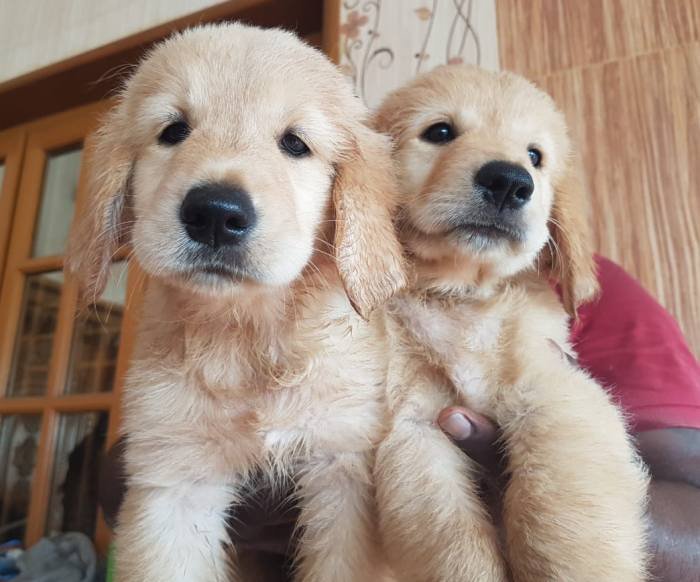 Photograph of Dam
KCI (Kennel Club of India) Certificate Copy of Sire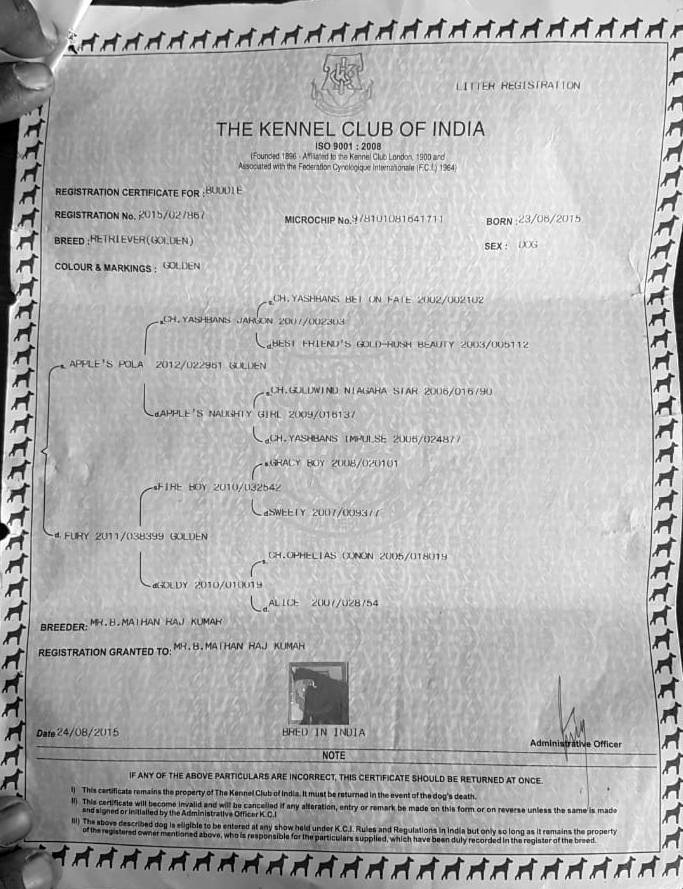 KCI (Kennel Club of India) Certificate Copy of Dam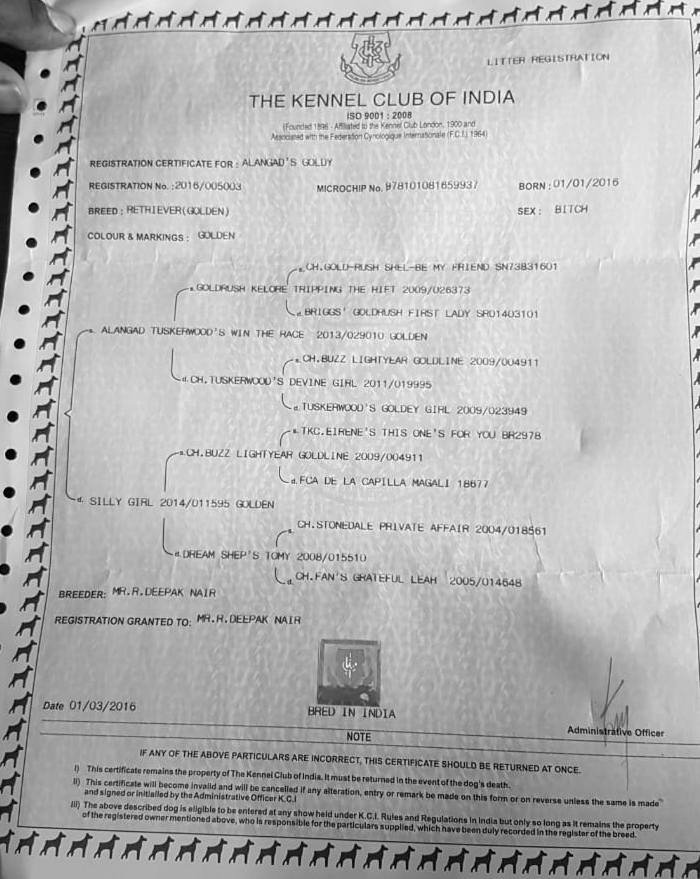 Advertisement Posted on 25th July 2018