Litter Box of Golden Retrievers from Happy Minds Kennels
Happy Minds Kennels - Home of Golden Retrievers
Happy Minds Kennels, based out of Brookefield Bangalore, is a home to one of the best

Golden Retrievers

. The basis of Happy Minds Kennels stands to be
1. High standards of ethical dog breeding
2. Alignment to European Breeder Standards
3. A unique homely experience to our Clientele
4. Care of Our dogs - They are a priority than anything else
We aim to spread Happiness to our clients and provide them with unconditional love from our

Goldens

. Excellent temperament, perfect bone structure, Working ability, agility and high conformation to standards is our motto.
Our pups shall always be registered with KCI for certification and microchip.
1. We can ship or handover pups all across and outside of India at additional costs.
2. Our Pups are ready to go to new homes post 60 days Only
We proudly announce a new Golden Retriever litter of 1 Male and 3 females from the following combination
Litter was born on 15th Oct. 2017

Rey (Ch. Bessie's Brandon Progeny)
X
Myra (Born With A Golden Spoon)
Contact u

s:

Shivani and Abhijit Hardikar
Mobile

+91-
99015
-
00422 / 99016
-
88333 / 99452
-
80928
We are based out of Bangalore Karnataka India
Photograph of Sire
Rey (Ch. Bessie's Brandon Progeny)
National Best Puppy in Show 2016
Specialty - 7th Best In Show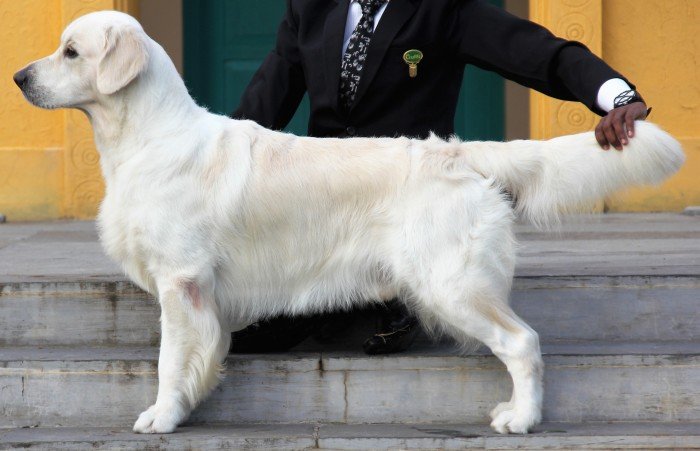 Photograph of Dam
Myra (Born With A Golden Spoon)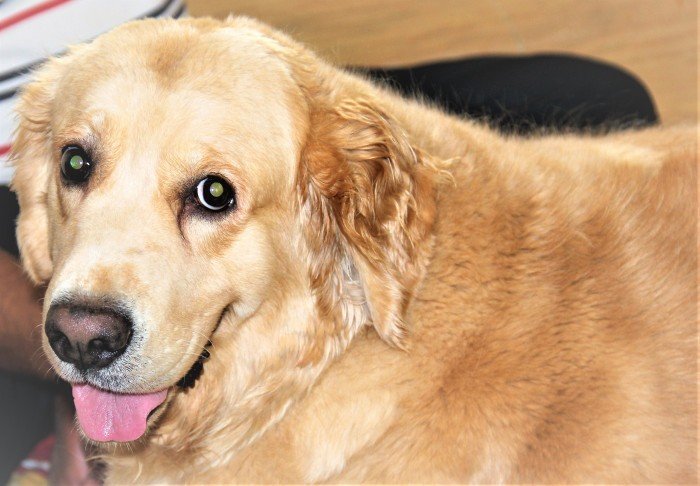 Puppy Pictures Posted on 14th December 2017
Female Puppy 1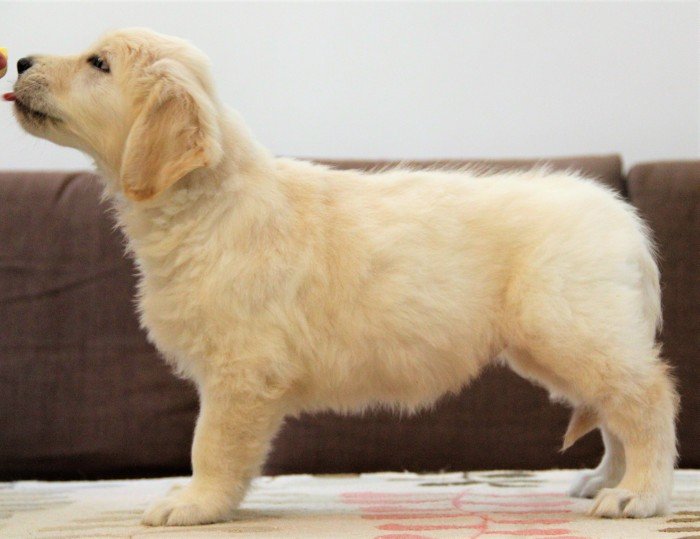 Female Puppy 2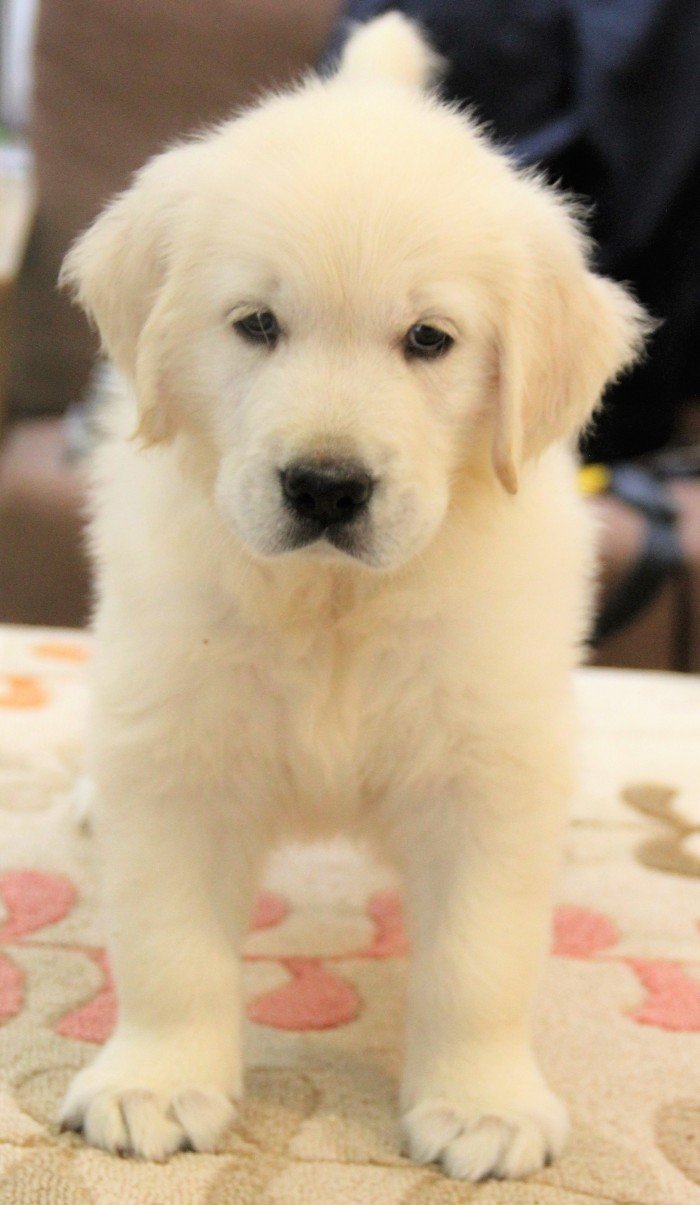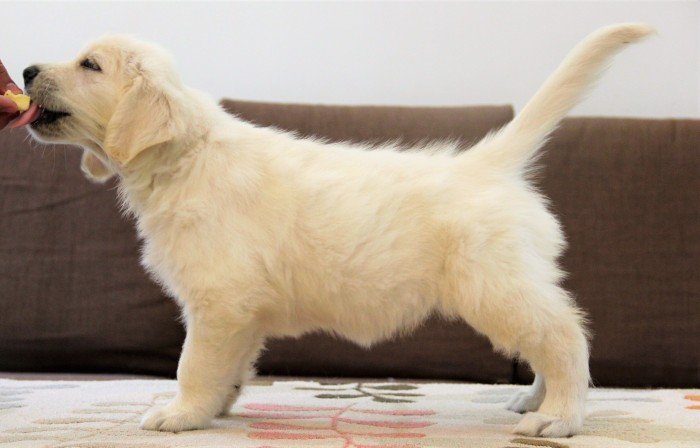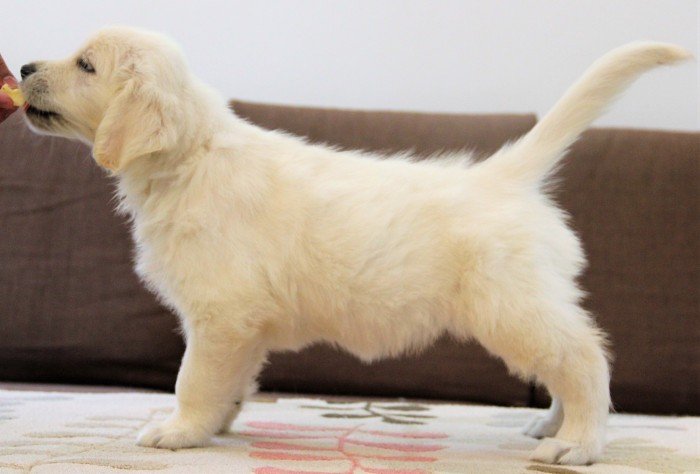 Female Puppy 3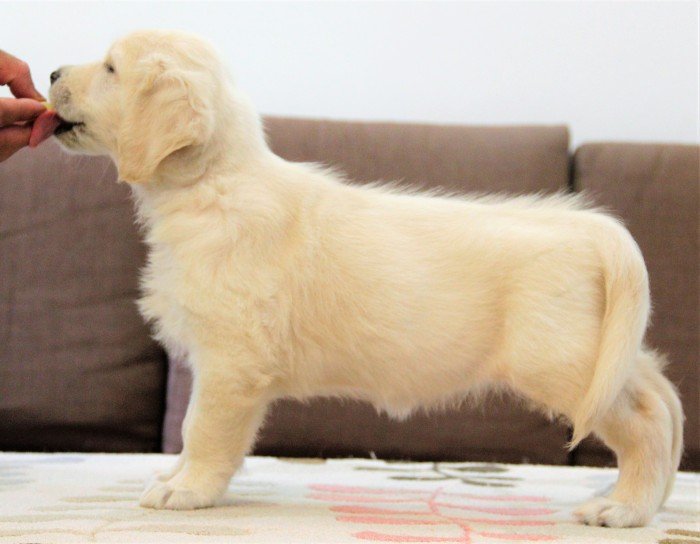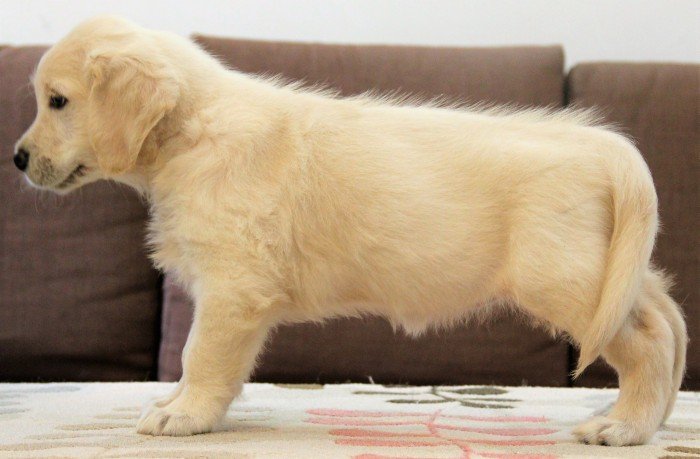 Puppy Pictures Posted on 1st December 2017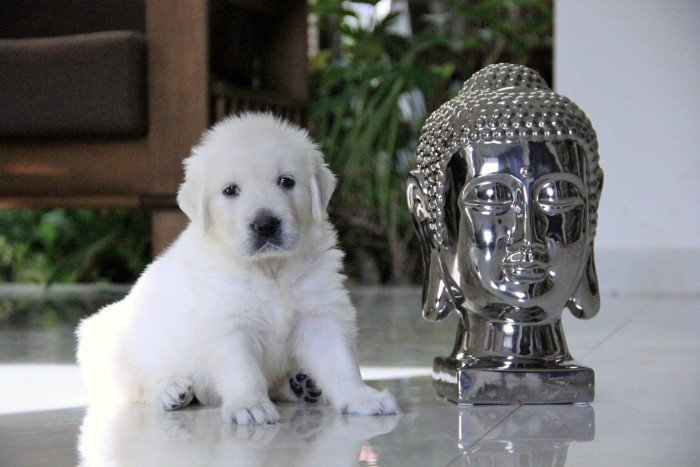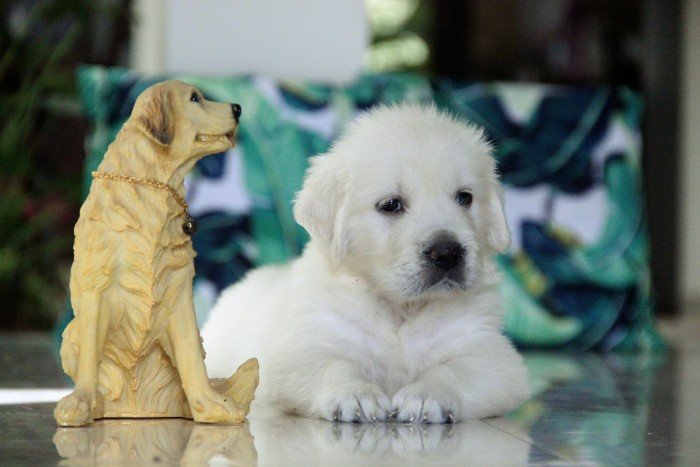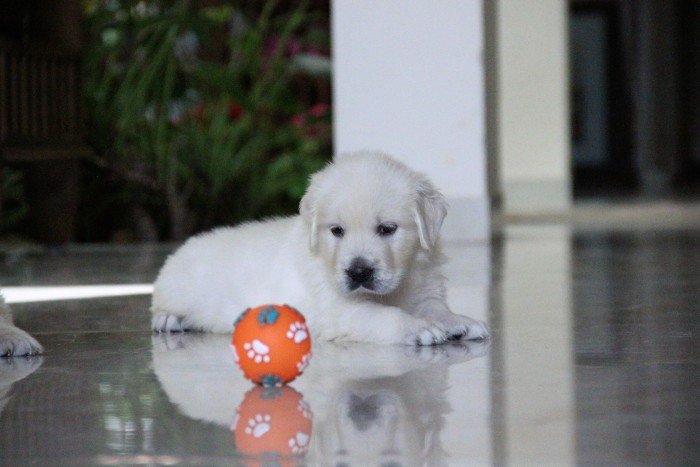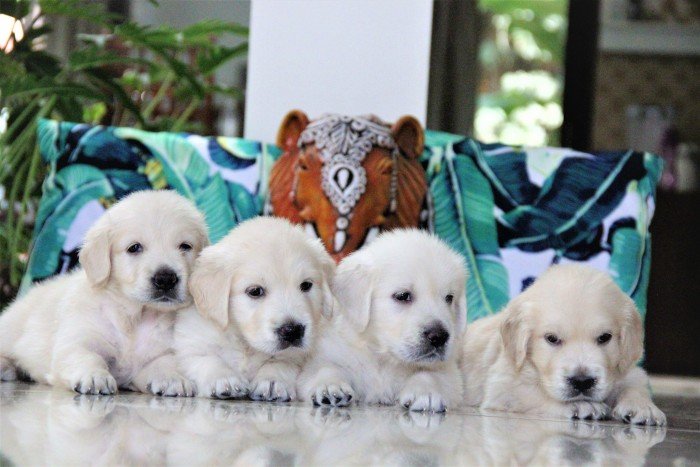 Puppies from Previous Litters at Happyminds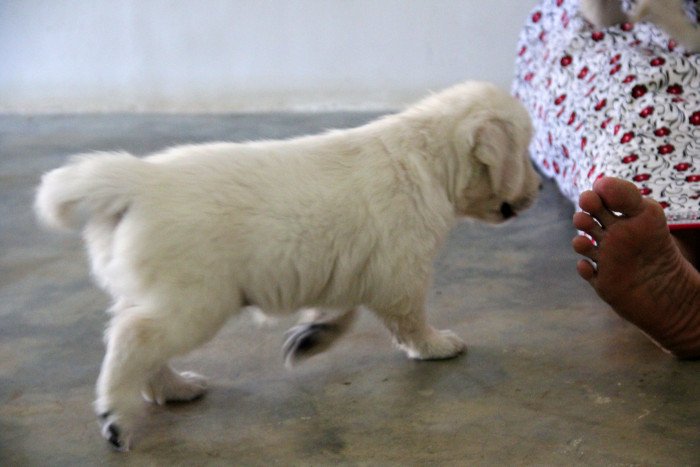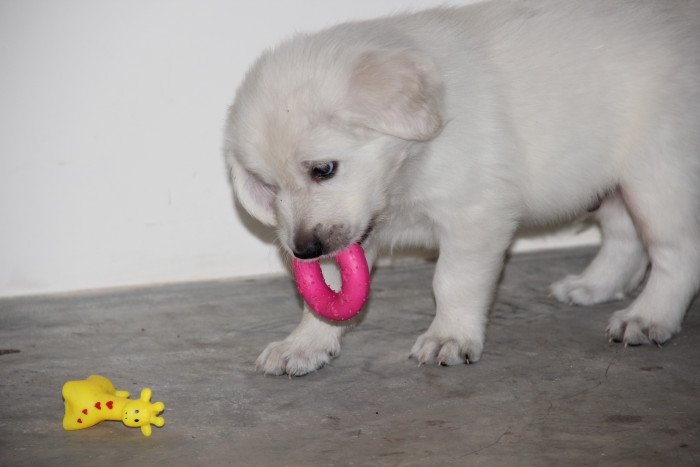 Relaxing at Home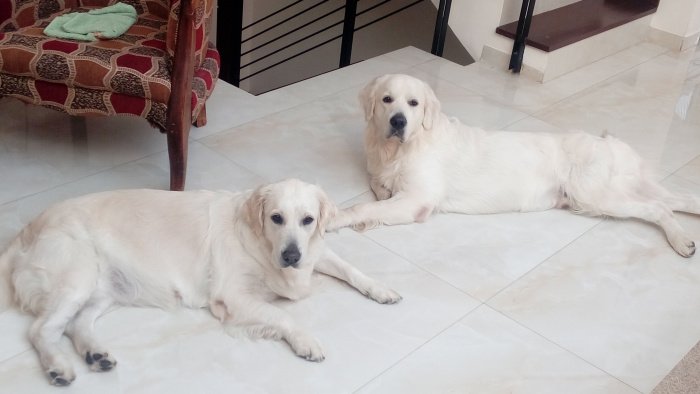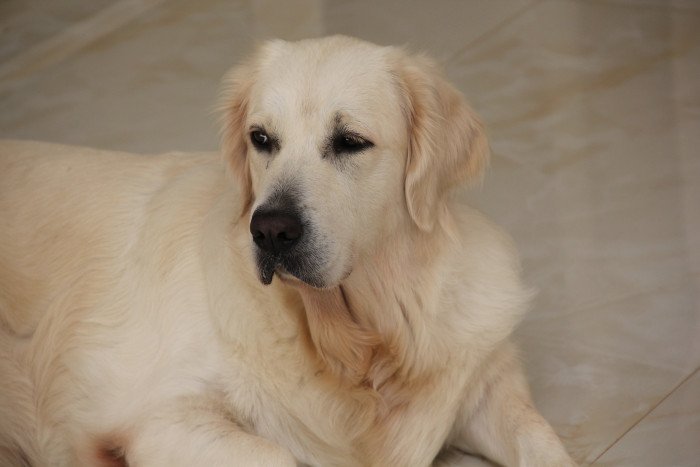 Advertisement Posted on 1st December 2017
Advertisement Updated on 14th December 2017