Litter of Dobermann Pinscher Puppies from Prabhakar
Proudly Announcing a litter of excellent heavy boned Doberman Puppies
Available with KCI
from Champion and Import Bloodlines.
All Puppies Are Healthy and Vaccinated And Timely Dewormed.
Sire: Erifon's I am Double Secured
S/O Ion Balder Del serato
(Argentinan Import)
Dam: Balken's Summer
Puppies are ready to go to their new homes.
For Details Contact:
Prabhakar
(Madurai, Tamilnadu)
Phone: +91-9994440997
Photographs of Puppies
Posted on 14th September 2021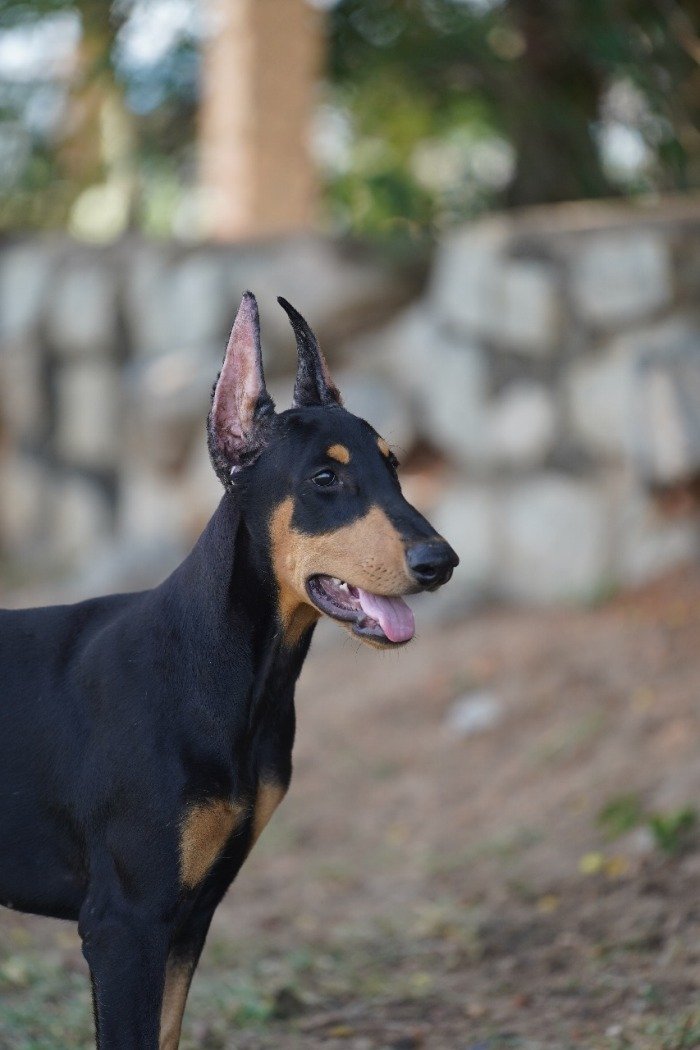 Photographs of Sire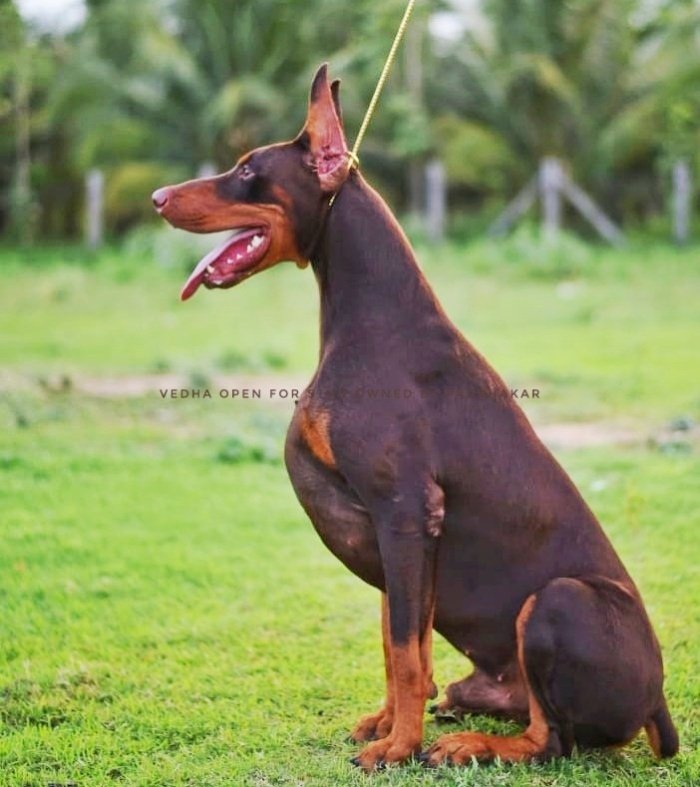 Photograph of Dam
Photographs of Puppies
Posted on 3rd September 2021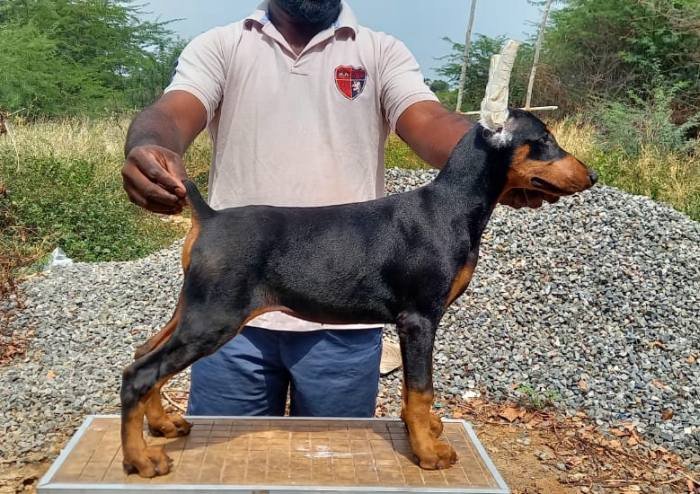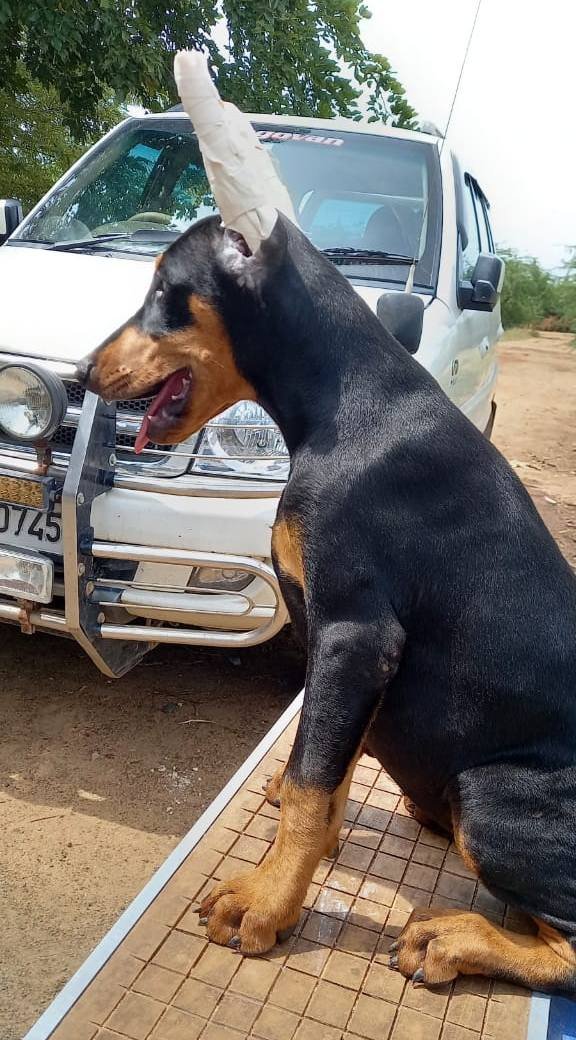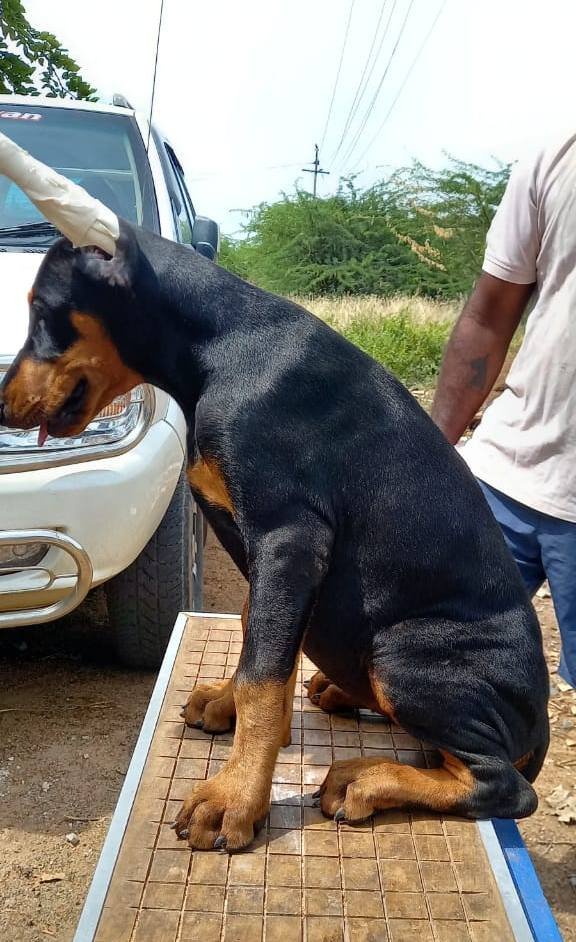 Copy of KCI (Kennel Club of India) Pedigree/Registration Certificate of Sire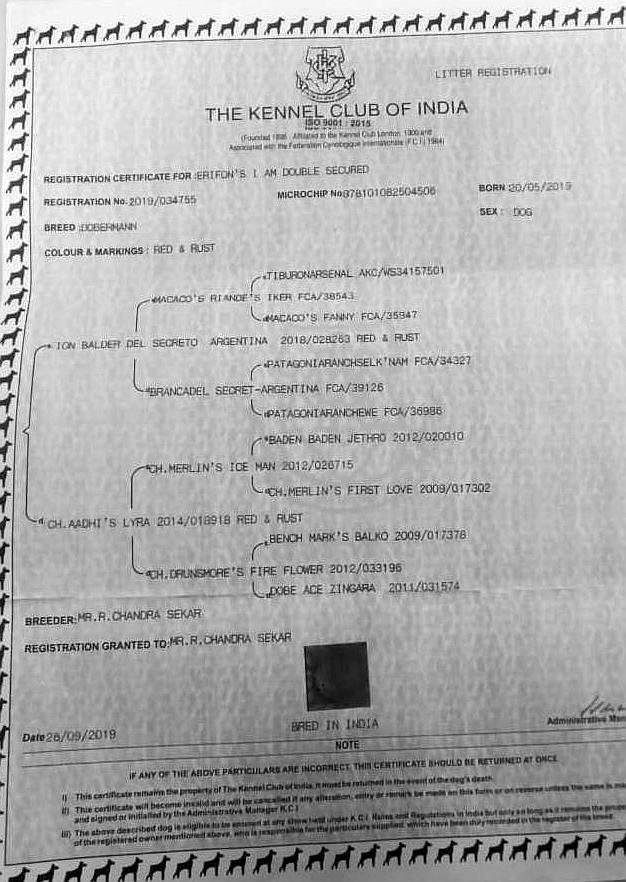 Copy of KCI (Kennel Club of India) Pedigree/Registration Certificate of Dam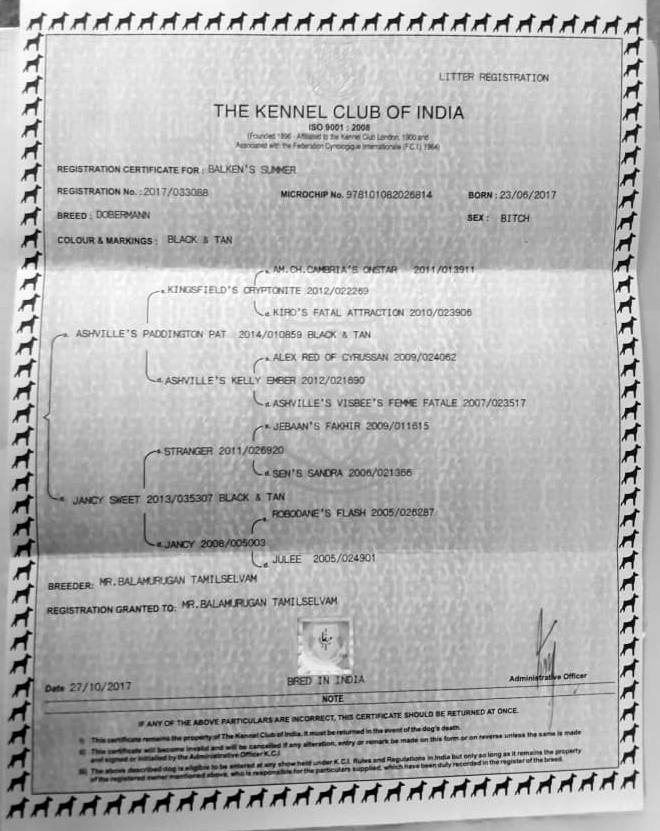 For Details Contact:
Prabhakar
(Madurai, Tamilnadu)
Phone: +91-9994440997
Advertisement Posted on 3rd September 2021
Advertisement Updated on 14th September 2021