Litter Box of
Dobermanns from Ajit Kennels
Litter box of Dobermann Puppies from Ajit Kennels

Ajit Kennels like everytime, offers Extraordinary Puppies From Import and Champion Parentage.

Sire: Fighter
(S/o Casa Di Fera Hermes - European Lines Import)
X
Dam: Laila
(D/o Ch.Jaspar's Storm Raiser)

Puppies have Strong Bones, Dark Colour and Pigmentation.

All Puppies will be de-wormed and Vaccinated before they move to their new homes.



Scroll Down to See Photographs of

Puppies,

Sire, Dam and their Pedigree details

.

For Enquiry:
Contact: Mr. Shrihari S. Gokhale
+91-9822506870,
8390445566, 9273111110
Nashik, Maharshtra
Email: gshrihari2000@yahoo.com
Photos of Puppies
Posted on 4th June 2023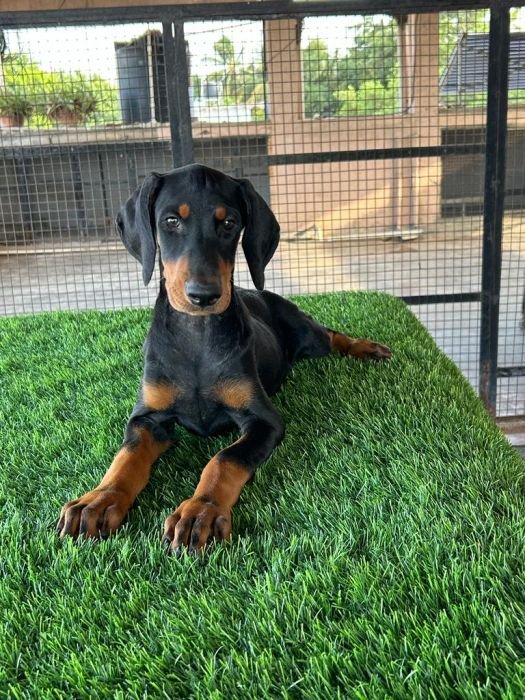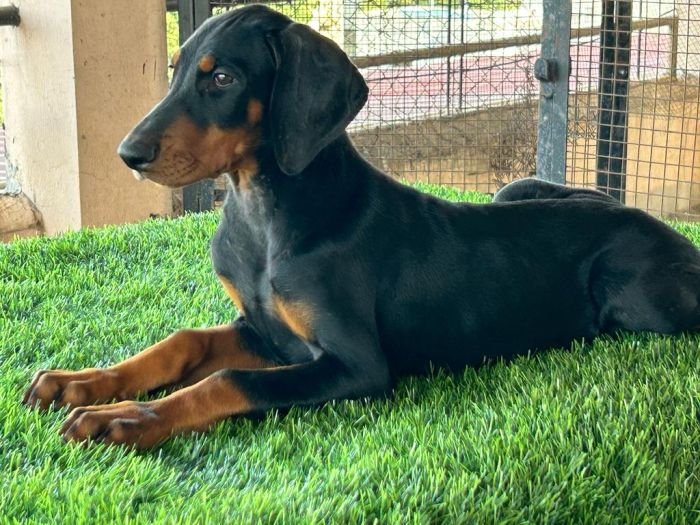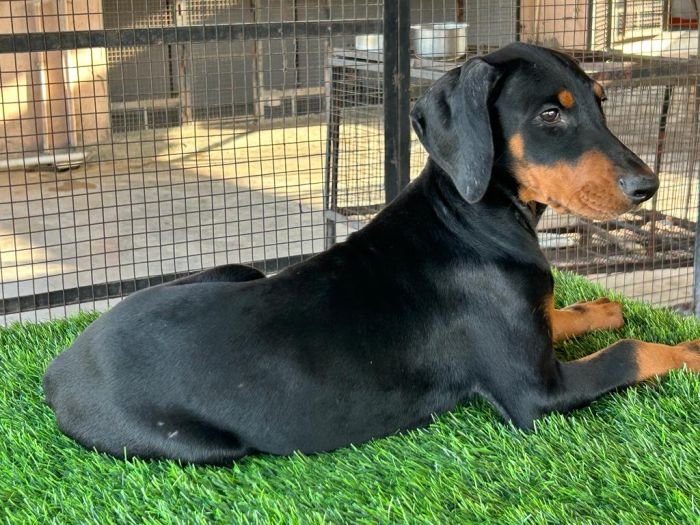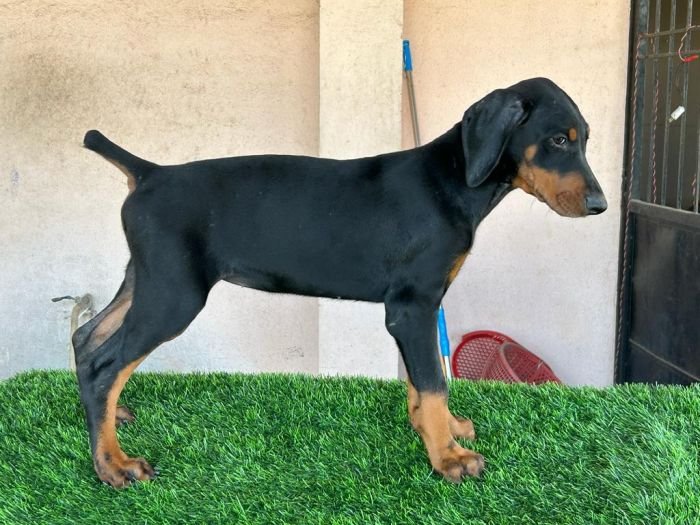 Photos of Puppies
Posted on 7th May 2023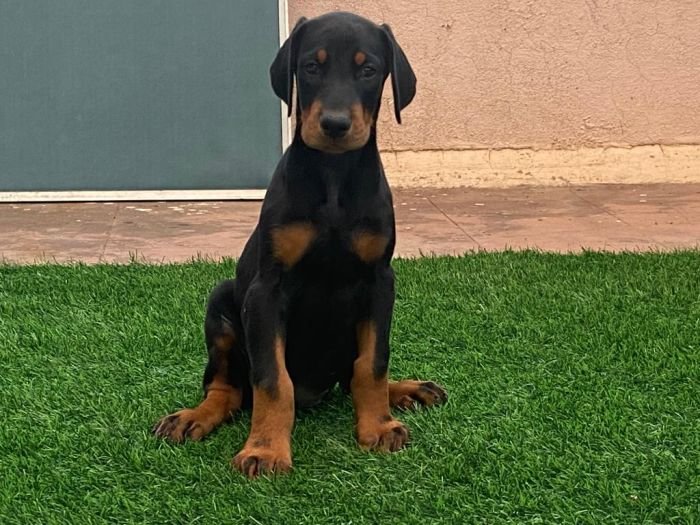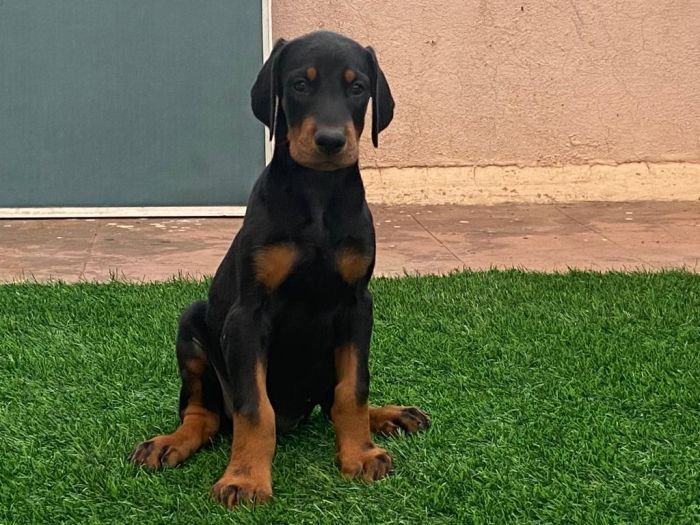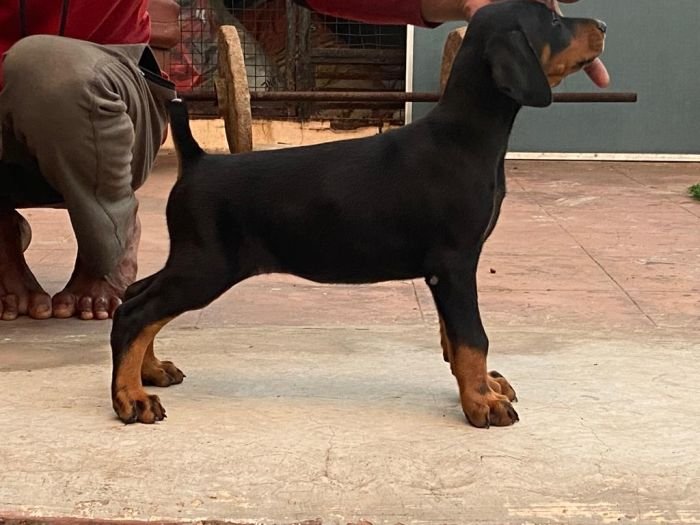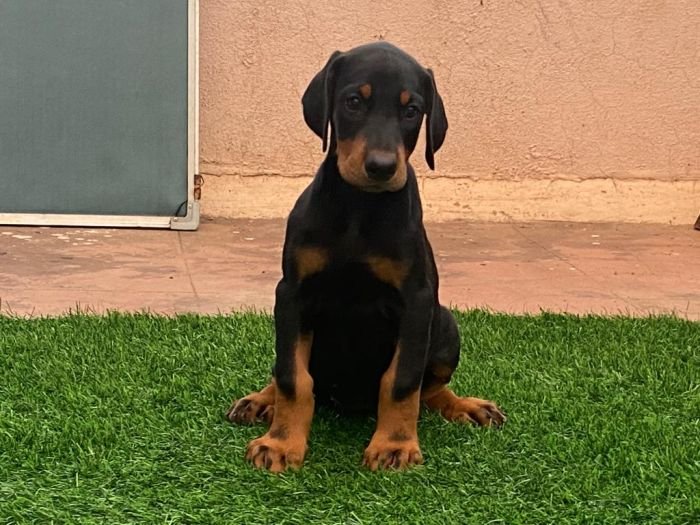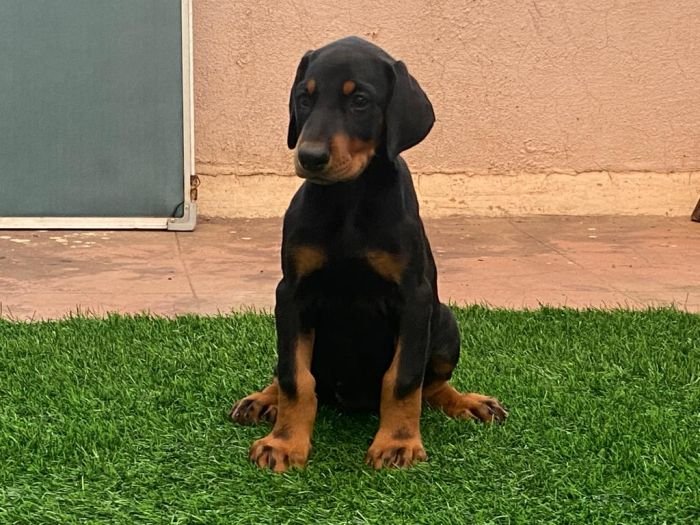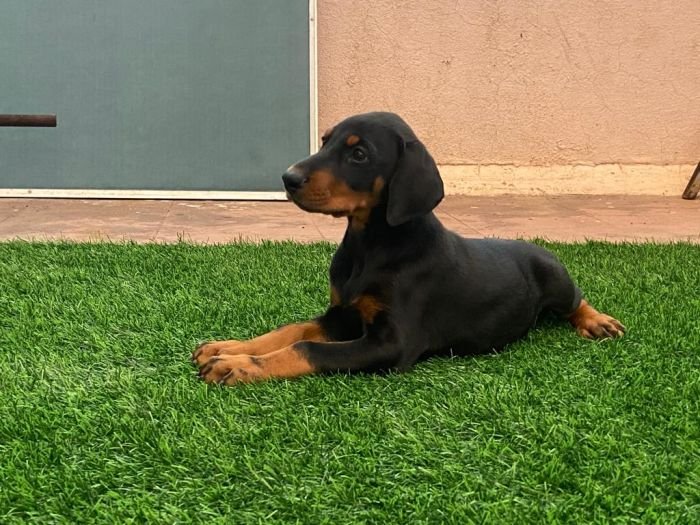 Photos of Puppies
Posted on 25th April 2023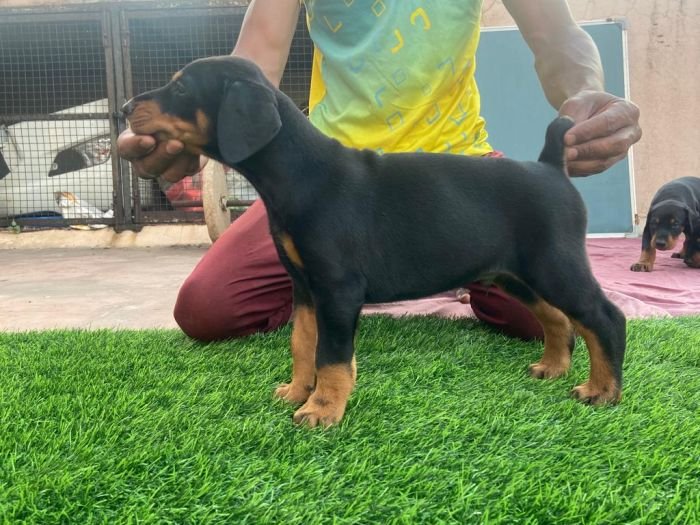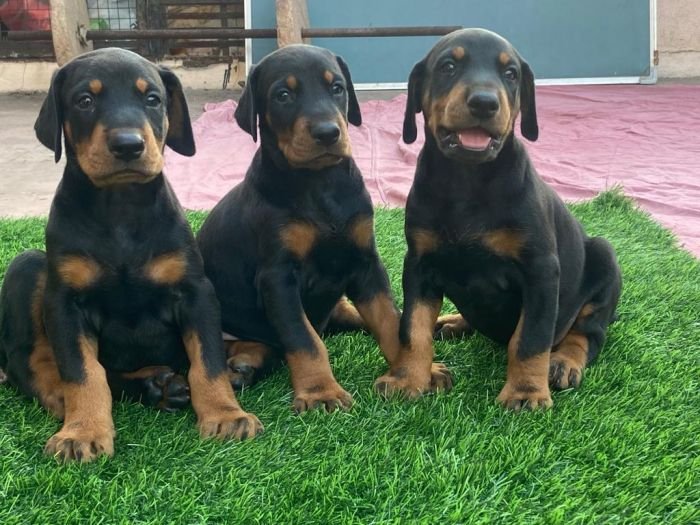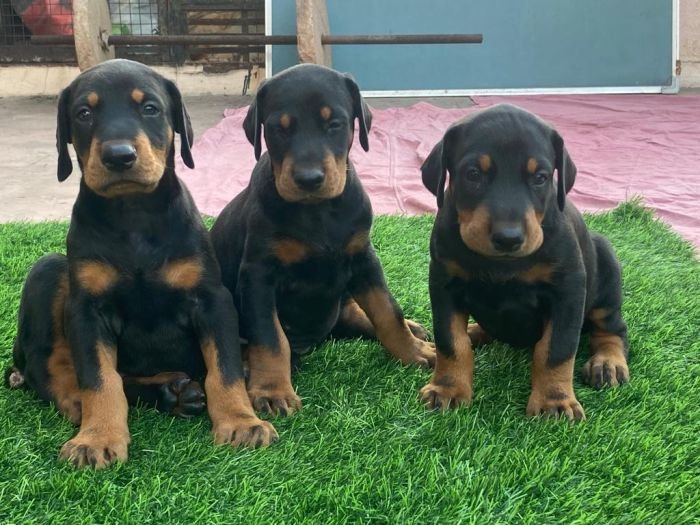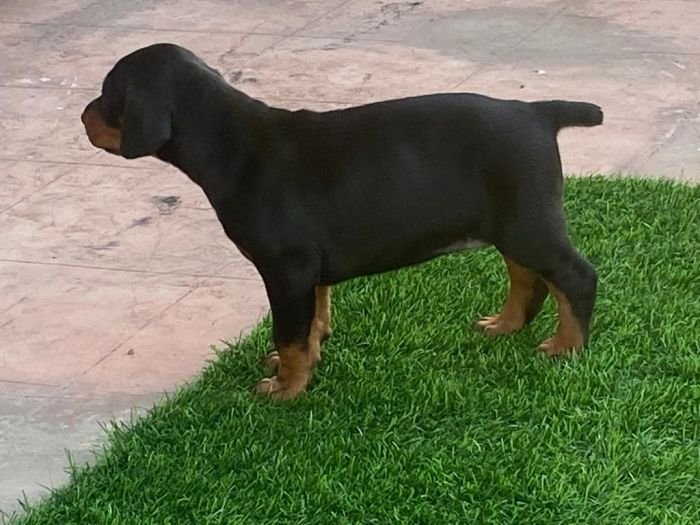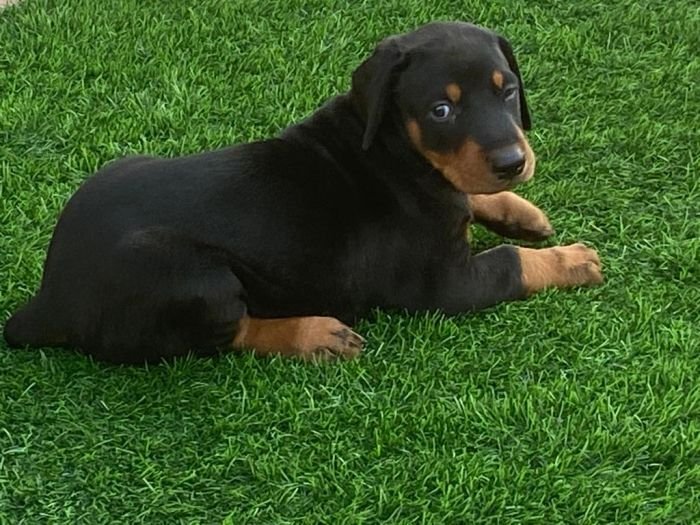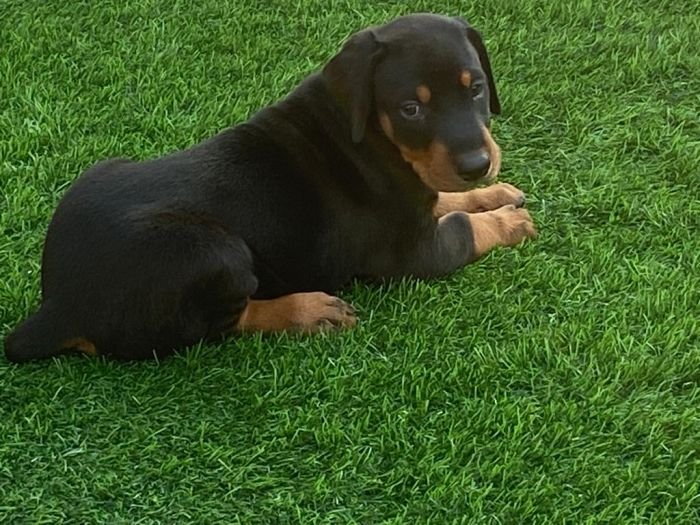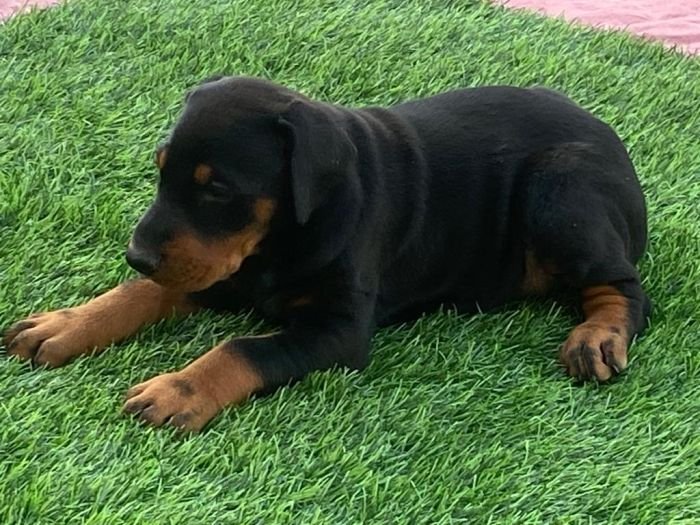 Photographs of Sire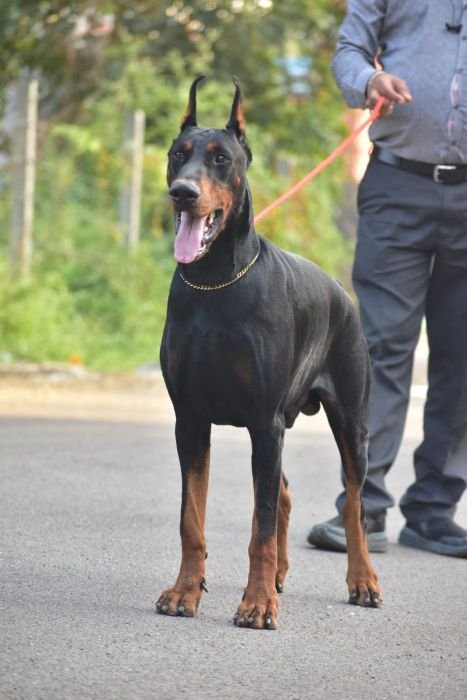 Copy of KCI (Kennel Club of India) Pedigree/Registration Certificate of Sire
Copy of KCI (Kennel Club of India) Pedigree/Registration Certificate of Dam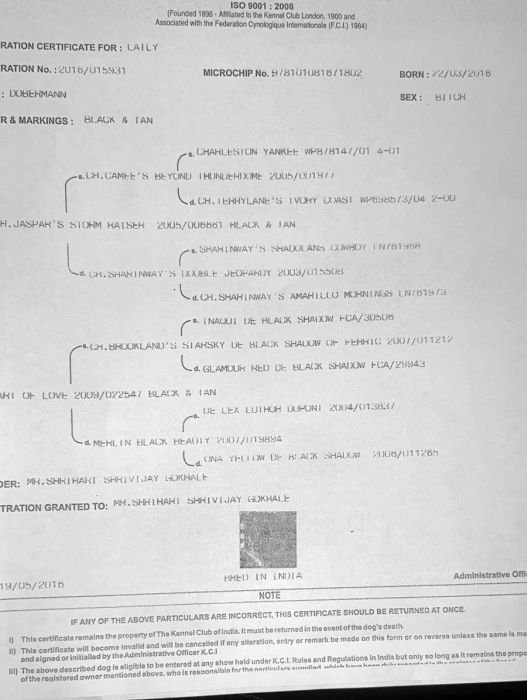 For Enquiry:
Contact: Mr. Shrihari S. Gokhale
+91-9822506870,
8390445566, 9273111110
Nashik, Maharshtra
Email: gshrihari2000@yahoo.com
Advertisement Posted on
16th April 2023


Advertisement

Updated on 4th June 2023