Litter Box of
Dobermanns from Ajit Kennels
Litter box of Dobermann Puppies from Ajit Kennels

Show Quality Puppies out of best Champion Lines
Sire:
Sizzor
S/O
Ch. Jaspar's Storm Raiser
X
Kiro's Extra Vir Gin
(with

Champions

, import lines in pedigree

)
Dam
Bonton's Dolly
D/O Ch. Kenzo de Black Shadow
X
Ch. Bonton's Kaali

The Puppies are from top bloodlines featuring
Strong B
ones

and

Good
Temperament.
All puppies shall be vaccinated and de-wormed.
Dobermann Pinschers are Ideal for Guard and Companionship.
They are also easily trainable.
Date of Birth of Puppies :

6th December 2017
For Enquiry:
Contact : Mr. Shrihari S. Gokhale
+91-

9822506870,
9273111110
Nashik, Maharshtra
Email: gshrihari2000@yahoo.com
Sire: Sizzer
S/O Ch. Jaspar's Storm Raiser
Video player will load shortly...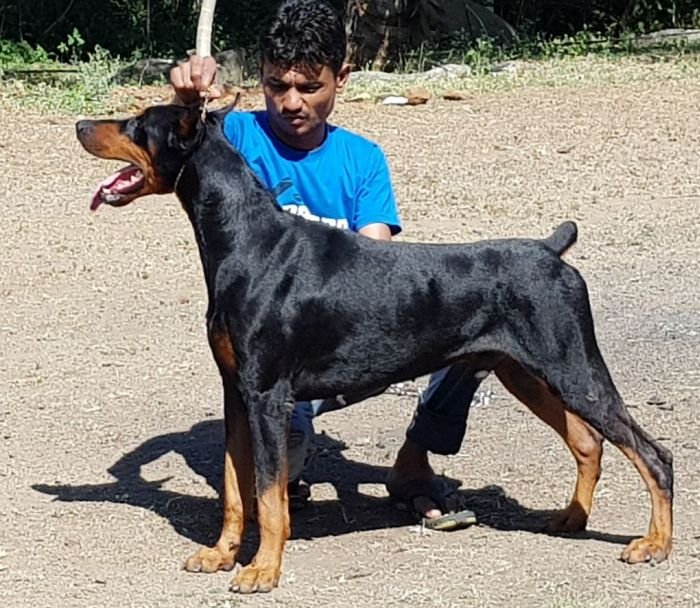 Grand Sire: Ch. Jaspar's Storm Raiser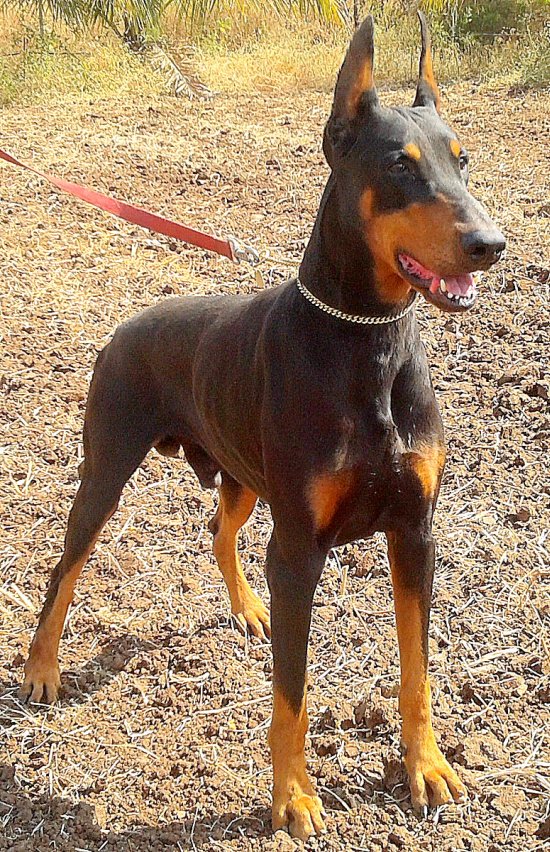 Puppy Pictures
Posted on 9th January 2018
Puppy Pictures Posted Earlier
(Photographed when Puppies were 18 Days Old)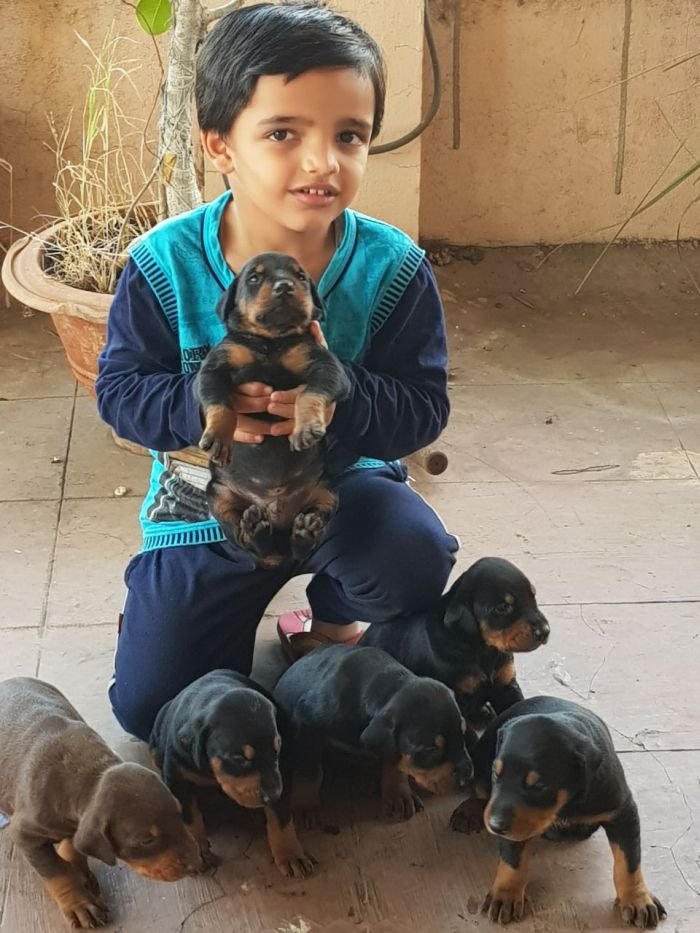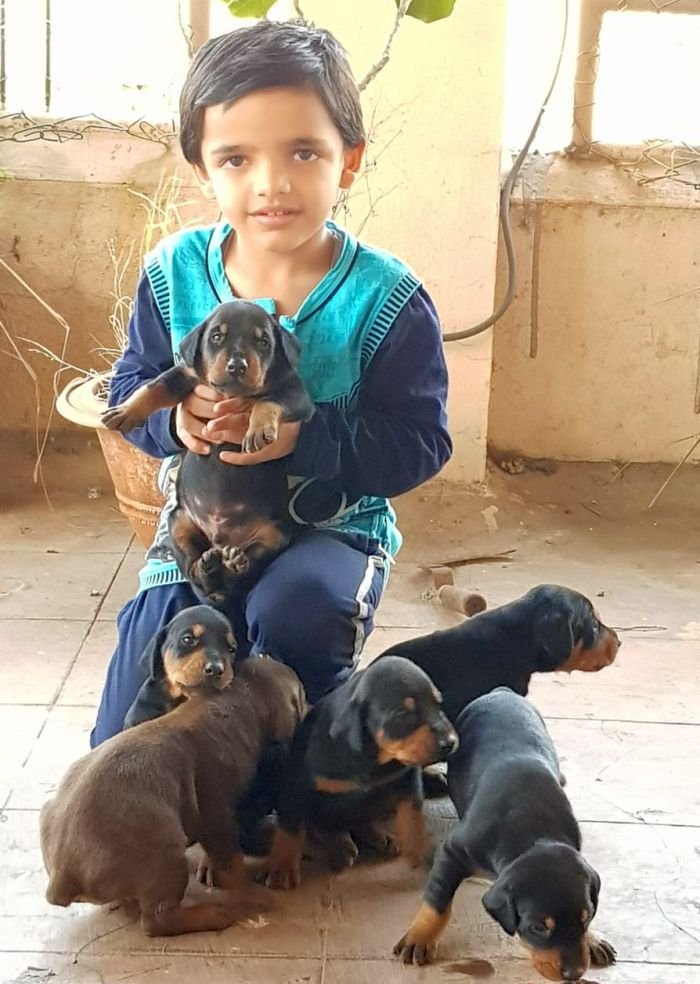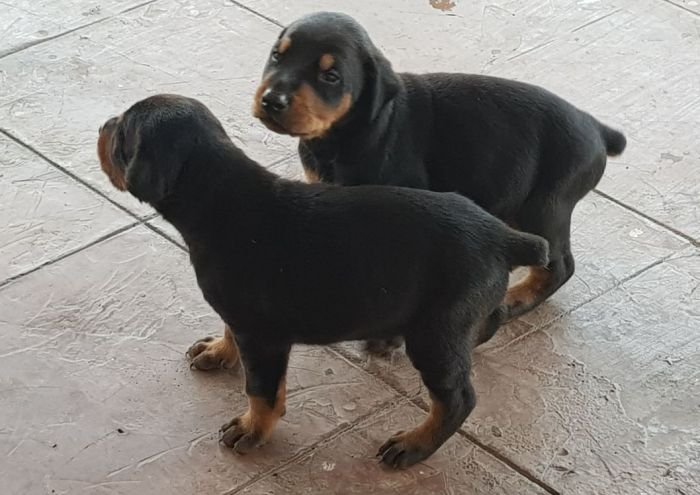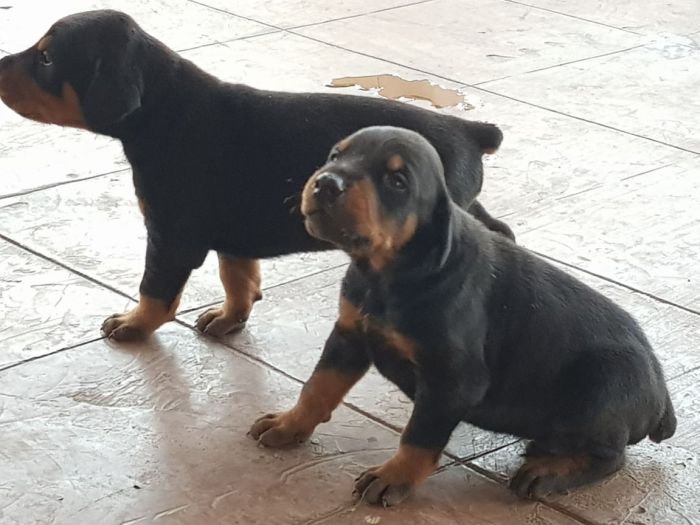 Sire's KCI Pedigree Certificate Copy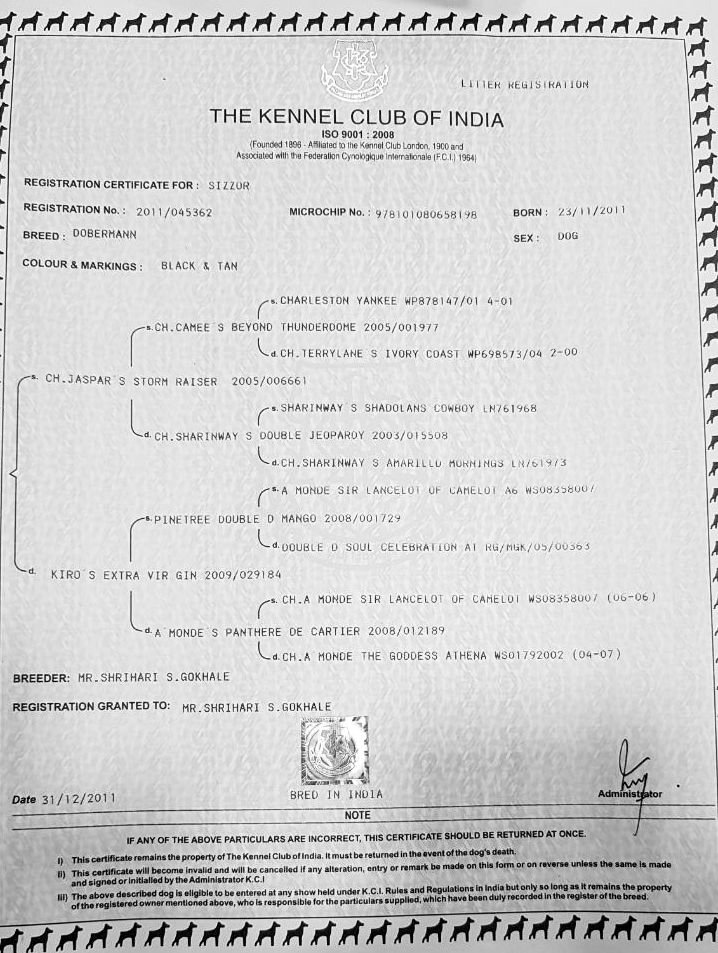 Dam's KCI Pedigree Certificate Copy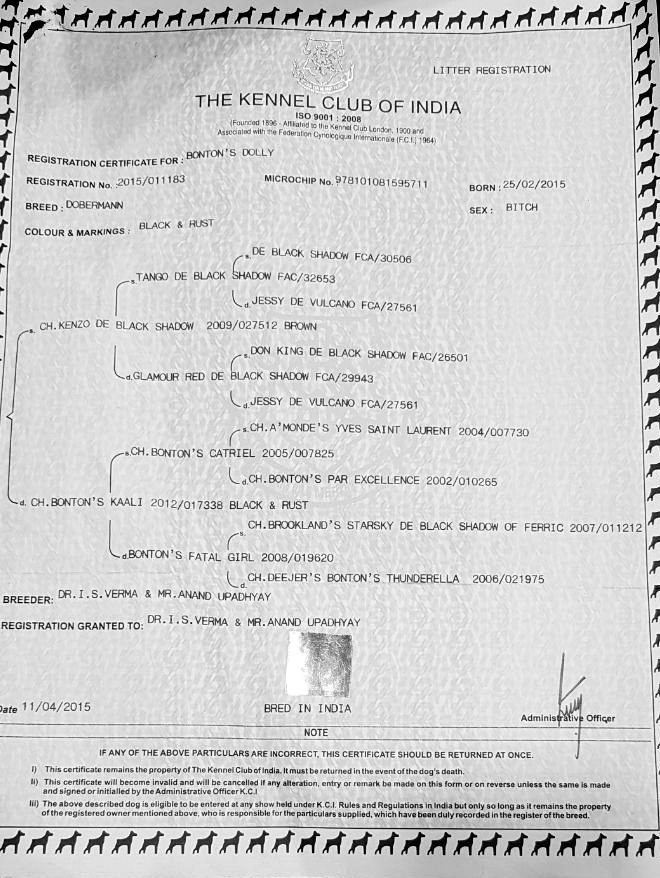 Advertisement Posted on 25th December 2017
Advertisement Updated on 9th January 2018