Golden Retriever - Bessies Kennels
Golden Retriever
Bessies Kennels
is the home of pure breed English Golden Retrievers.
The birthplace of golden retrievers is UK and we are one of the handful people in India to have UK import Golden Retrievers.
Our dogs besides being show dogs are basically pets who are our family.

OUR AMBITION
We aim to produce healthy, heavy bones, temperamentally sound puppies with size and substance which are a joy to live with as a family pet with correct conformation for the show ring and the ability to work in obedience, agility and in the field.

OUR ACHIEVEMENTS
Though we rarely show, we have been producing consistently BEST IN SHOW WINNERS of the Golden Retriever Club Of India Specialty Shows.
In 2012 our home bred girl BISS CH Bessies Daughter Girl created a record by being the first Indian Bred Golden Retriever to win the National Golden Retriever Specialty held in Kolkata.
And since then we have produced many Best In Show winners of the National Golden Retriever Specialty held in Ooty and numerous "Best Bred In India" in the same shows with our home breeding dogs
Why you should opt for our puppies
1) Our puppies are raised inside our homes and with the mother always around to teach them manners.
2) They are also weaned when the time comes with Orijen and Acana and Arden Grange which are rated one of the best dog foods in the world and made of free run chicken and ocean fish and food fit for human consumption.
3) Both the parents belong to me and stay with me inside my home and I know their temperament and attitude and health very well.
4) We do not use outside stud dogs since we care about our females well being and don't want them to catch any sexually transmitted diseases that might come from using a commercial stud dog.
5) We invest a lot in getting good males almost every year to maintain the diversity of gene pool and avoid close breeding.
6) The parents are a part of my family and they live with us for their entire lifespan. They are not sold or sent away once they are old and not used in the breeding program.
7) Puppies are raised with lots of love and room full of toys to give them a happy childhood.
8) Our parents are also well maintained and taken care of as family members as you can see from our pictures. Many pet parents from all over India and some even from abroad too come to visit us to meet the parents and take home their puppies.
9) We can ship puppies all over India where there are direct flights from our place.
Bessies Retriever
P
uppies are raised with lots of love and toys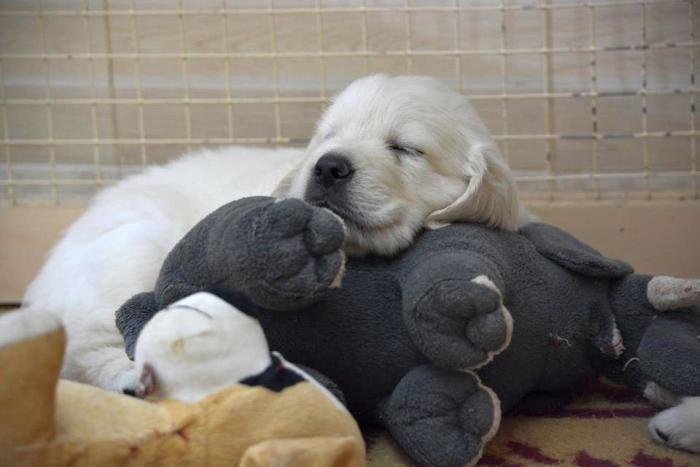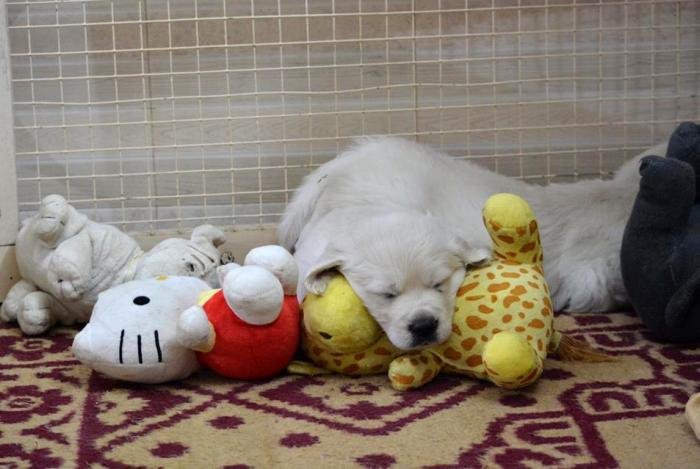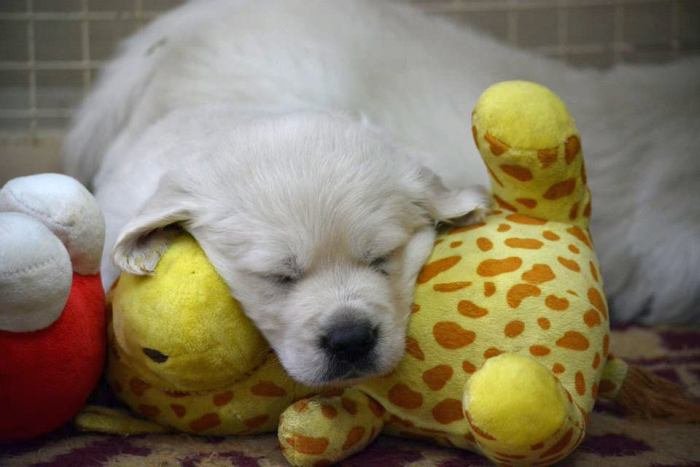 Contact:


Murchana Barooah,




Six Mile, Jayanagar, Sugam Path,




House No 9, Guwahati 22, Assam.




Phone no: 98640-29702, 98641-28535,




email:

murchanabarooah@yahoo.com
Puppies from
Bessies Show Girl x Gold Totem Veles (Imp)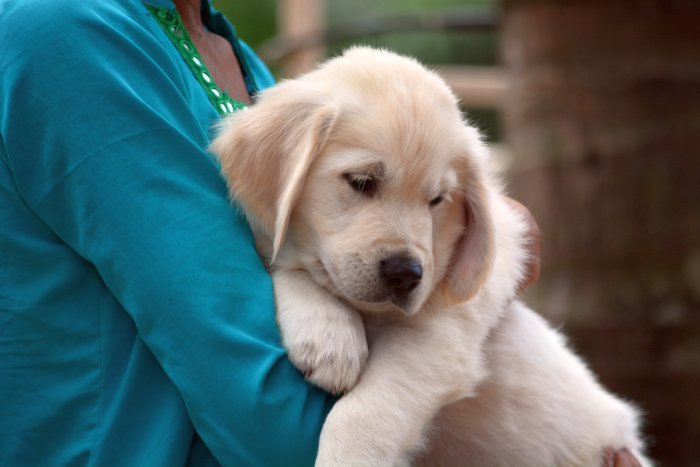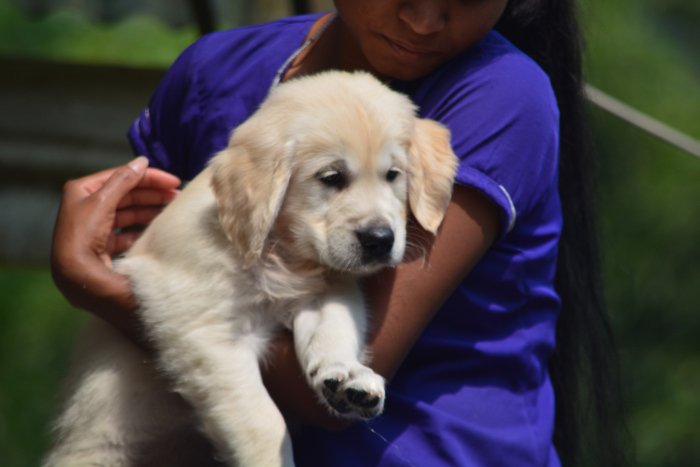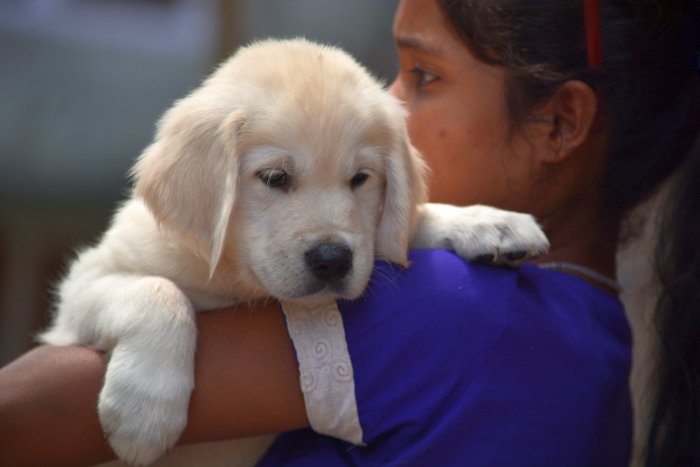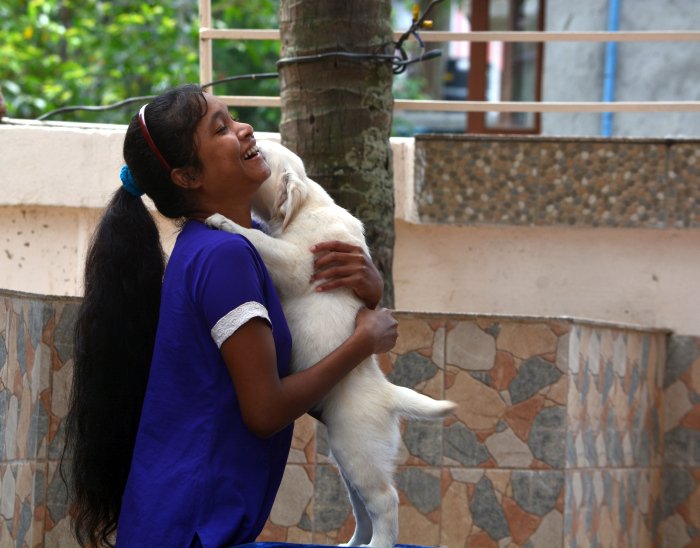 Details of the Parents are given below
The Sire: Zelu aka Gold Totem Veles (Imp Russia)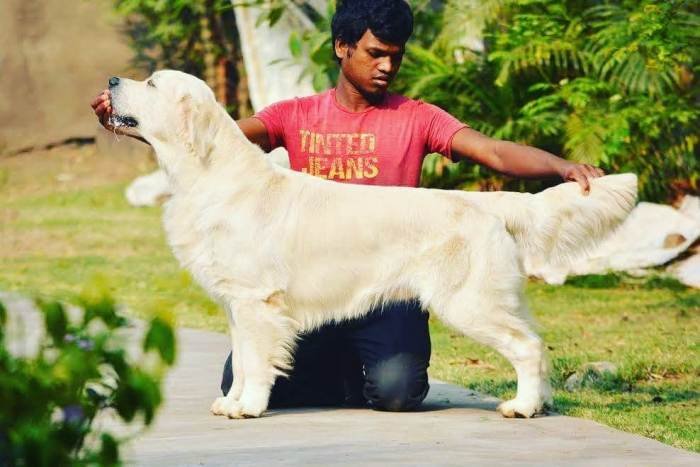 The Dam: Bessies Show Girl
(Ch Bessies Daughter Girl
X
Ritzilyn Hooray Henry
-
UK IMP)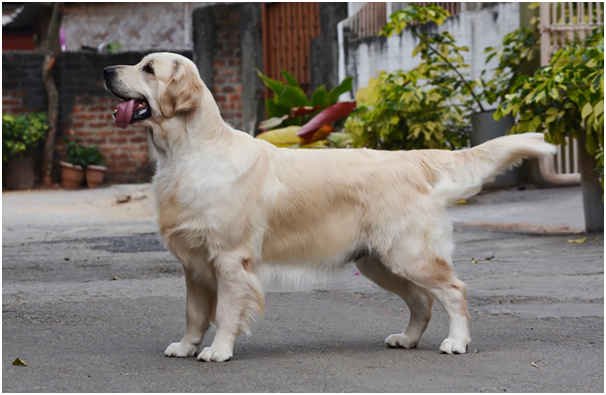 The

G

randmother: BISS CH Bessies Daughter Girl
(Goldtrever Storm Dancer

,

Imp Australia

X

Tullygully Tartan Ranger

-

Imp UK)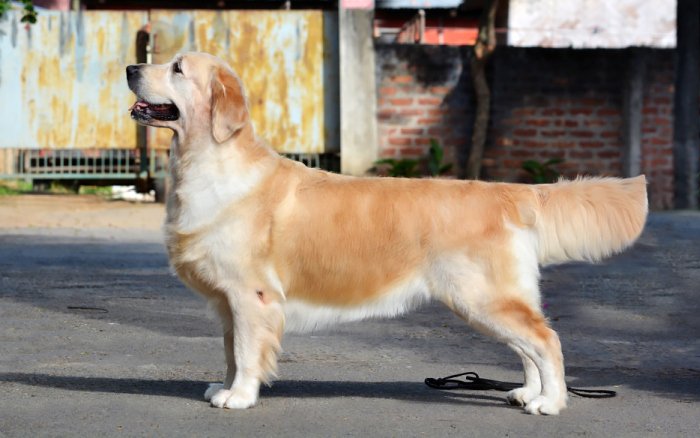 The

M

aternal

G

randfather: Ritzilyn Hooray Henry

-

Imp UK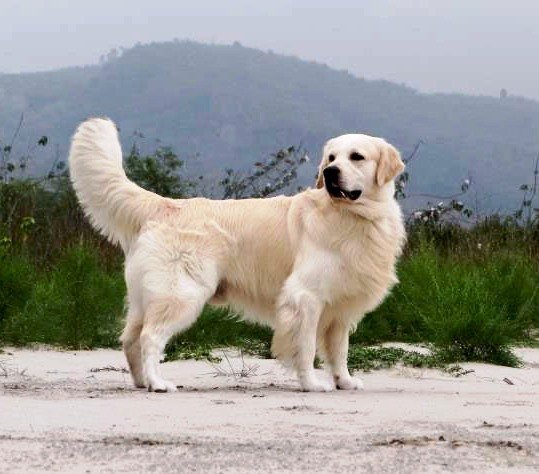 Maternal Great Grandmother Kylia aka Goldtreve Stormdancer
living life king size as a retired girl in our home.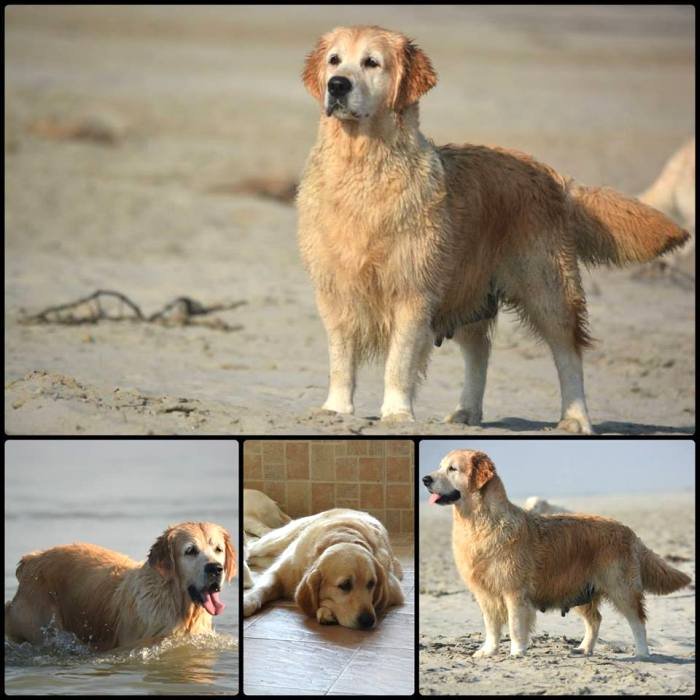 Maternal Greatgrandfather Alfie aka Tullygully Tartan Ranger
a handsome eternal baby and most beloved boy in my home.
A
Taste of Our Breeding
(Our Home Bred Puppies, how they look as adults)
Bessies Round The World aka Zues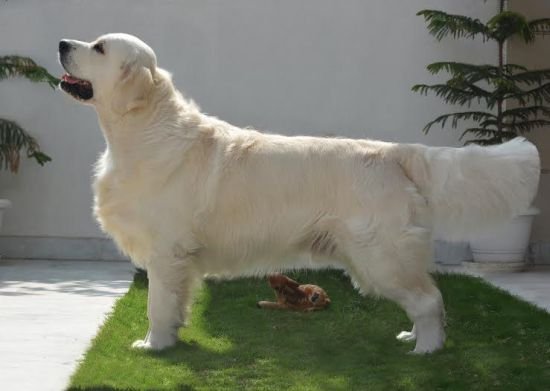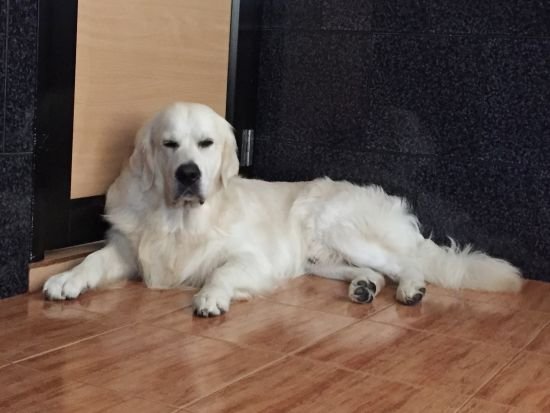 Ceedee aka Bessies Show Girl
Bessies Mad About Brandon aka Cheesy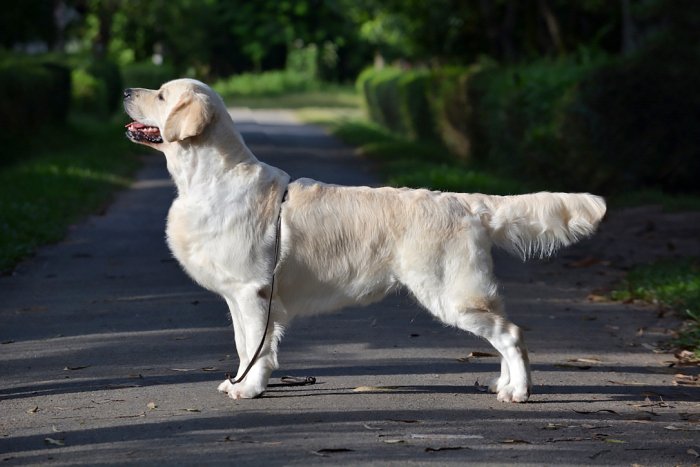 Life style of our Golden Retrievers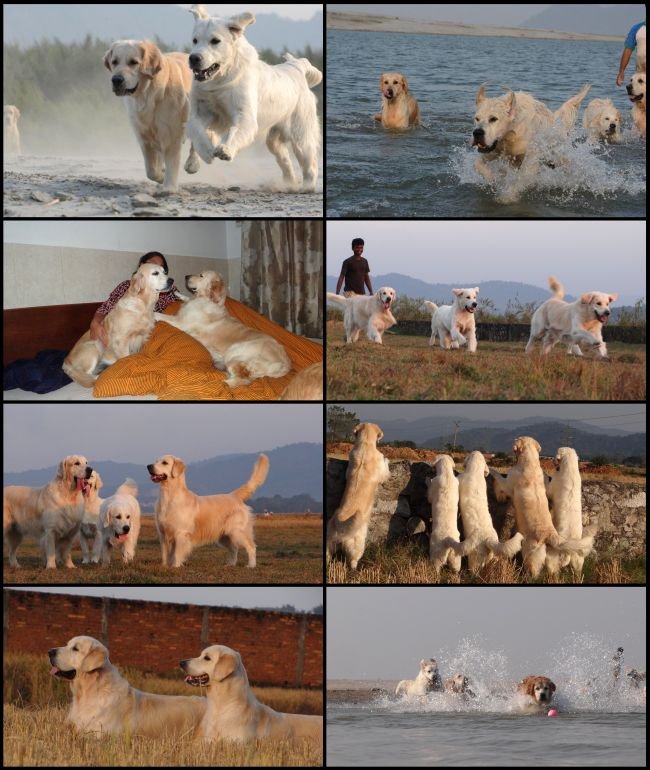 Lap dogs

at home,

and great outdoor dogs too
Contact:
Murchana Barooah,
Six Mile, Jayanagar, Sugam Path,
House No 9, Guwahati 22, Assam.
Phone no: 98640-29702, 98641-28535,
email:
murchanabarooah@yahoo.com
Advertisement Posted on 27th May 2019