Litter Box of Fox Terriers (Smooth Coat) from Aridaman Singh Rathore
We are pleased to introduce the litter of our Female Fox

T

errier (smooth coat) DUCHESS aka Golden Castle

's

Candella.

Our dog is home owned and the puppies are of pure breed Fox Terrier (smooth coat) with unparalleled Champion Bloodline and Pedigree.

Our female Fox terrier (smooth coat): Duchess

'

s parents are one of the best pair in India.

We aim to produce healthy, temperamentally sound puppies that are excellent show pedigree as well as being a joy to live with as a pet.
They have the distinct ability to work with obedience, agility and in the field.
The litter consists of Two
M
ale
s
and One
F
emale Fox
T
errier puppies.
Dam: Golden Castle

'

s Candella a.k.a. DUCHESS.
Sire: Legrand

'

s Street Smarter
Our dam Golden Castle

'

s Candella a.k.a. DUCHESS is winner of two CCs, one Best of Breed and one Reserve Best of Breed in her first show outing in 2016.
Duchess belongs to an exceptional and

unparalleled

line of Fox terriers found in India.
The Sire of the litter is from an excellent champion line of Fox

T

errier (smoot

h

coat).
Further details of the litter

'

s pedigree and bloodline are reflective in the KCI registration certificates of Dam and Sire.
Contact: Aridaman Singh Rathore
Mobile: +918003555511 / +919829008928
Location of Pups: Jaipur (Rajasthan)
Dam: Golden Castle's Candella (Duchess)
Sire:

Legrand's Street Smarter
Photographs of Puppies
Posted on 8th January 2018
Theo (Male Puppy)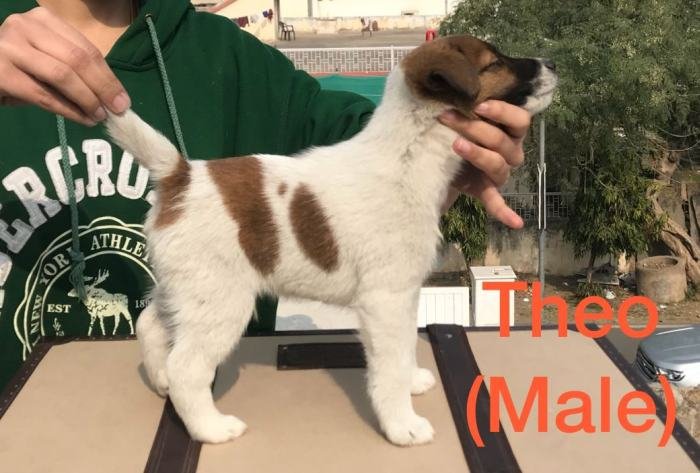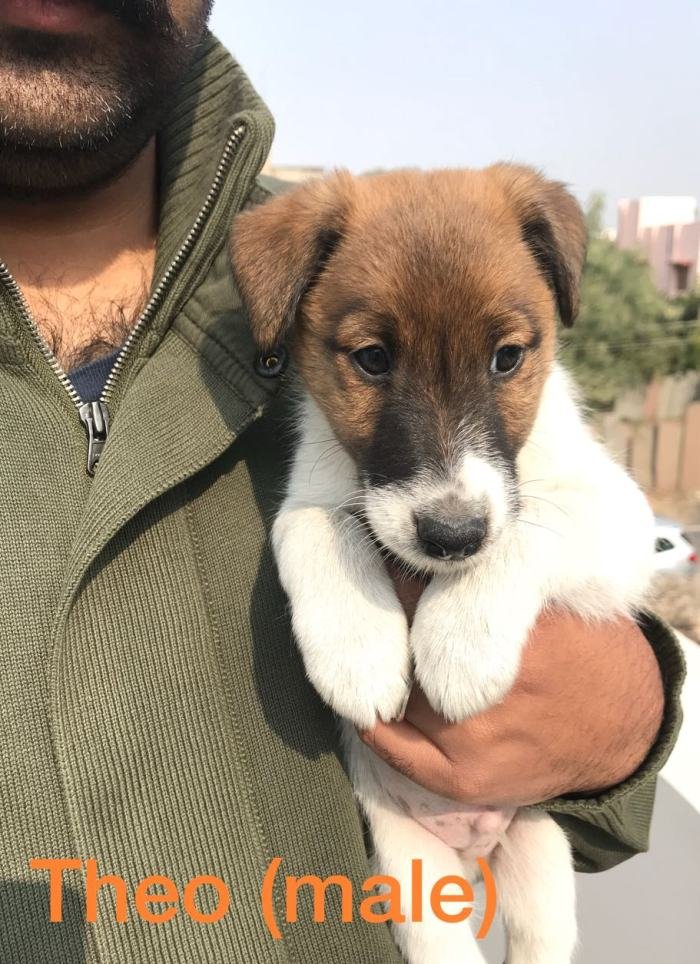 Louis (Male Puppy)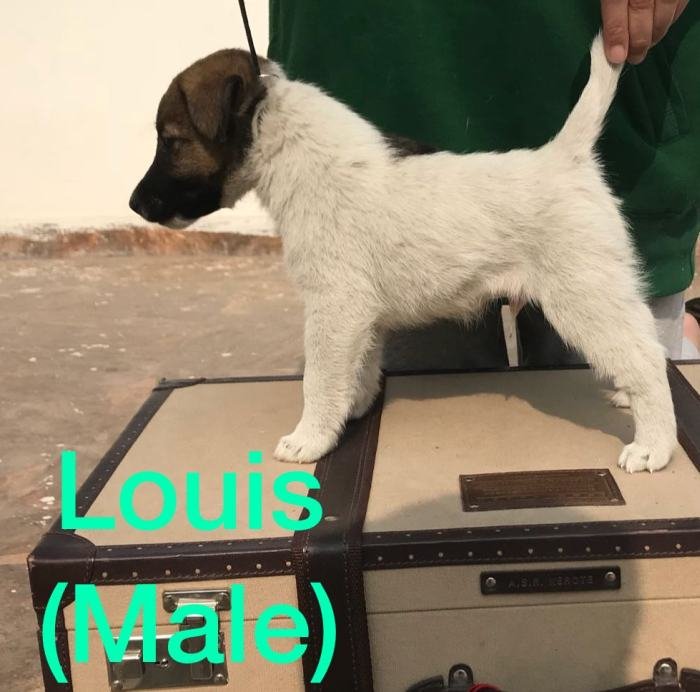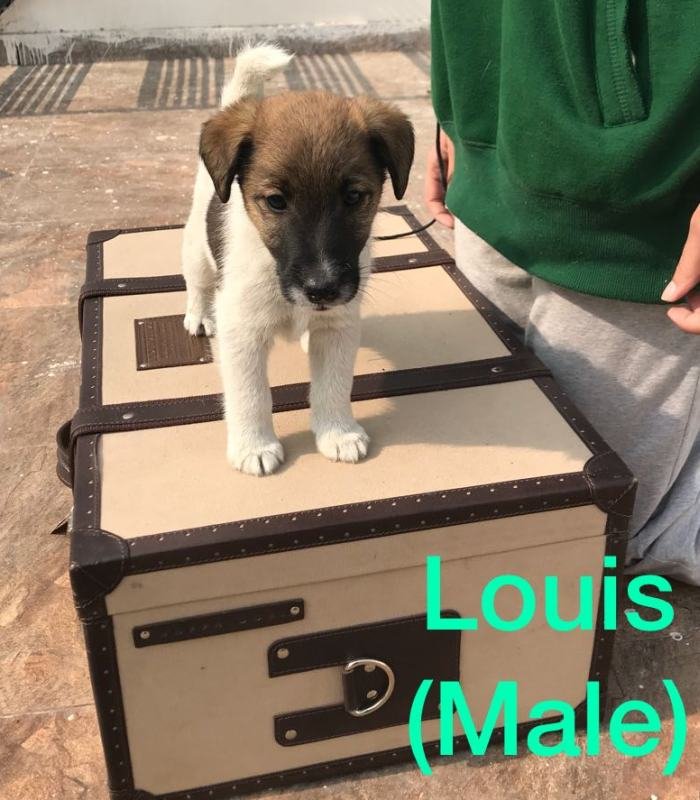 Mini (Female Puppy)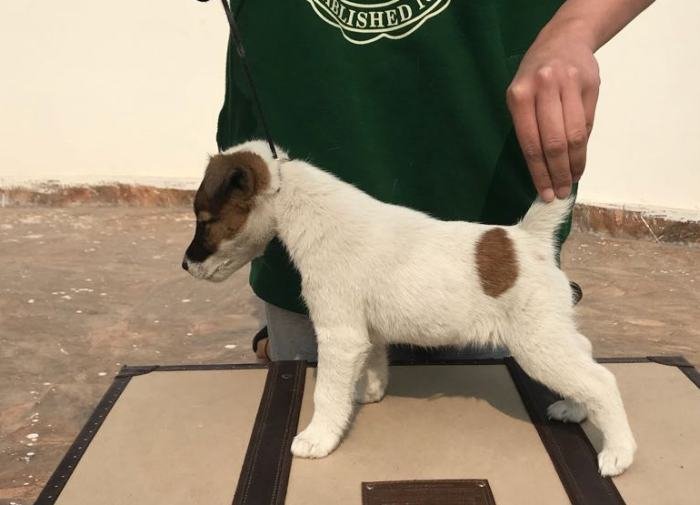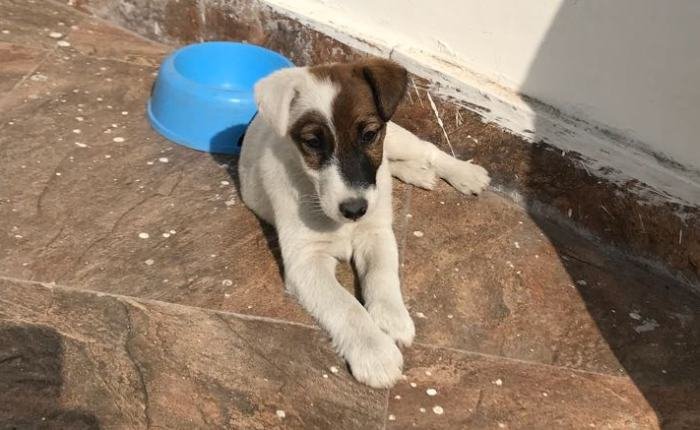 KCI Certificate/Pedigree of Sire
KCI Certificate/Pedigree of Dam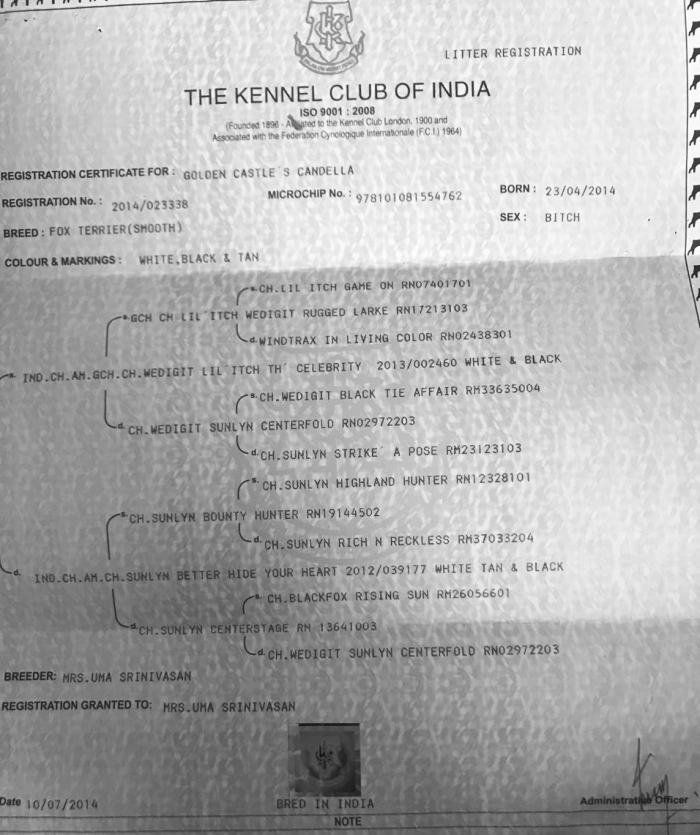 Contact: Aridaman Singh Rathore
Mobile: +918003555511 / +919829008928
Advertisement first posted on 8th January 2018