Litter Box of Boxer Puppies from Kuriakose M Jacob
Kuriakose M Jacob announces the arrival of a Wonderful Litter of Boxer Puppies out of the following combination:
Sire: Bluestones Good As Gold
(Ch.Agnostic's Between The Lines of Quadro X Red Candy)
Dam: Montrose Sylvia
(Montrose Magic n More's Gorilla Warfare X Montrose Rockford's Fire Bomb)
Puppies are having some very good history in their bloodlines.
All of our Puppies are healthy.
Parents are Kennel Club of India registered and puppies certificates are yet to be registered.
The puppies are vaccinated as per schedule and dewormed.
Puppies have notable head and show quality anatomy.
The first litter consists of 2

F

awn

M

ale

P

uppies and 1

F

emale

B

rindle

P

uppy.
Contact:
Kuriakose M.Jacob
(Trivandrum ,Kerala)
+91-9995299995
Photograph of Female Puppy
Posted on 20th July 2021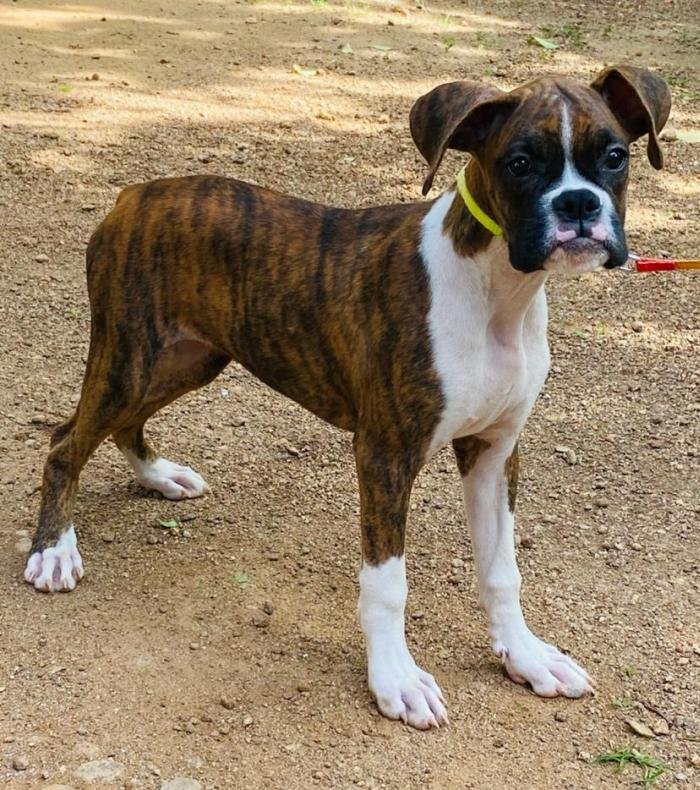 Female Puppy
Photograph of Sire:
Photograph of Dam
Photographs of Puppies
Male Puppy 1 (BOOKED)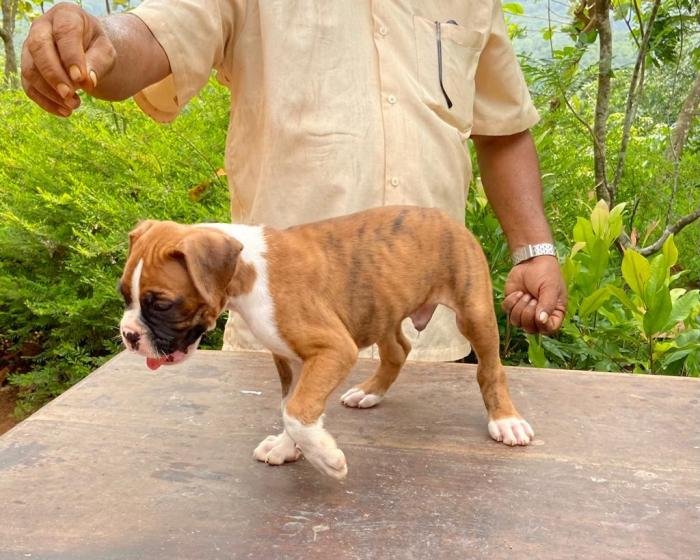 Male Puppy 2 (BOOKED)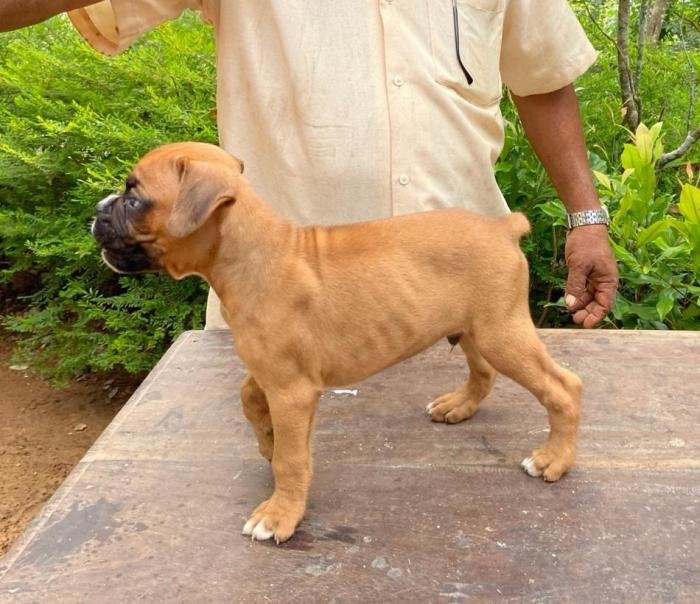 Contact:
Kuriakose M.Jacob
(Trivandrum ,Kerala)
+91-9995299995
Advertisement Posted on 8th May 2021
Advertisement Updated on 20th July 2021