Litter Box of Boxers
from Faith Hill's Kennels - Dr. Sujith
Faith Hill's Kennel Presents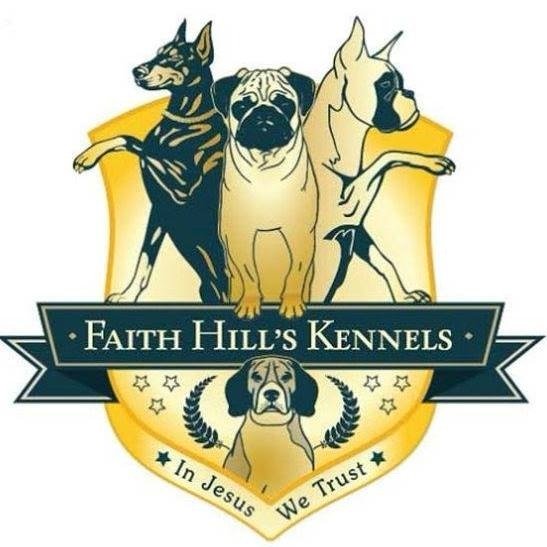 Faith Hill's Kennels, is a small Hobby kennel located in Kollam District, Kerala. We mainly breed Boxers.

We work with the best possible Boxer Bloodlines and strive to focus our breeding program with equal importance on genetics, anatomy, type, elegance, health,
character and temperament.
All of our dogs are healthy, Kennel Club of India registered and vaccinated as per schedule and dewormed regularly.
Certificates are ready.
We breed rarely and after months if not years of planning!
This is a litter after 1.5

yrs.

2 puppies are available. Fawn Female and a Brindle Male
Sire: Ind Ch.Jhony Walker Ramos Quiroz Mex.FCI
(Boxer of the year 2016-2017, Mexican Import)
X
Dam: Agonistic's Take me Away
(D/o CH.Lemko All Star)
(GD/o Twinkle star Eurozone AKA Maffy aka Maffster (World show winner) and Legendary Holland import Ind Ch. Bismarc V De. Hoevensehof)
Scroll Down to see Photographs of Puppies, Sire, Dam and More Details
For more information of our Dogs, Litters, Breeding programme and the Breed Please feel free to contact us:
Dr.Sujith George
Karunagappally, Kollam Dist.
Mobile: 9072301721
(call Between 10 am-2pm. 6-7pm)
E-Mail: kiddoc1@gmail.com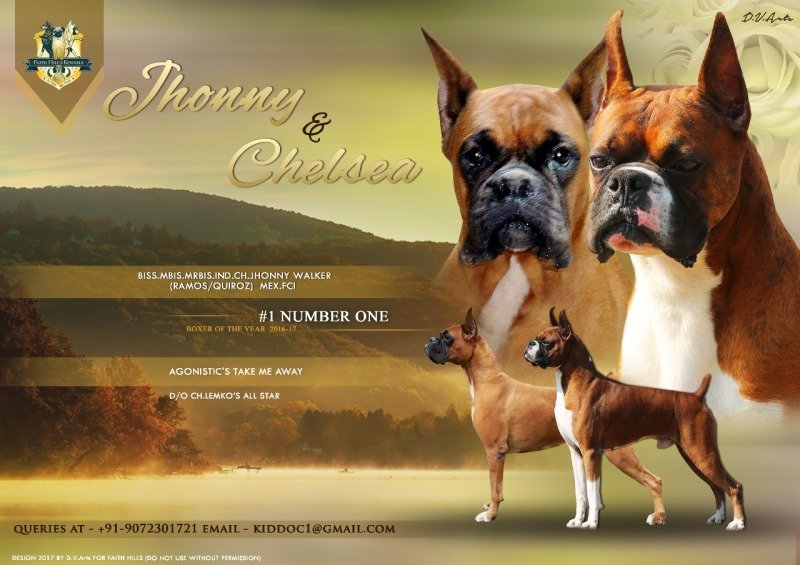 Sire: Numero Uno
Boxer of the year 2016-17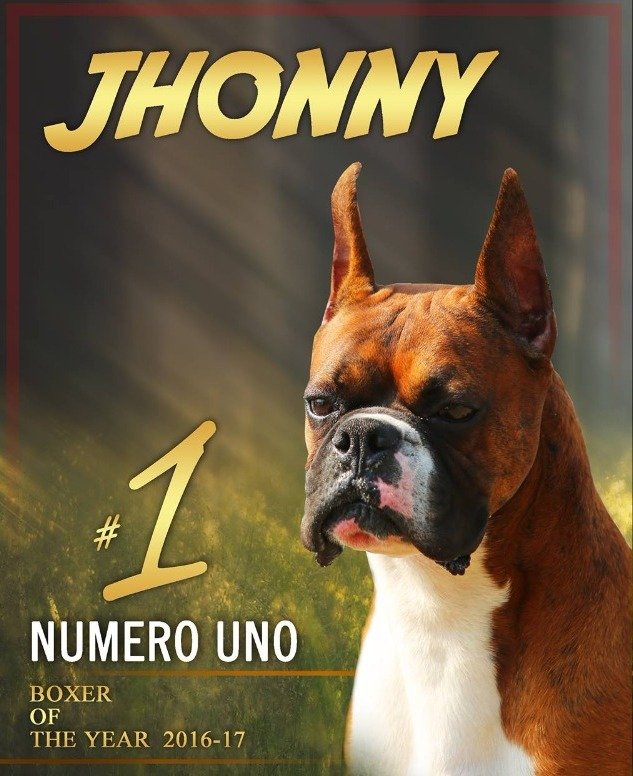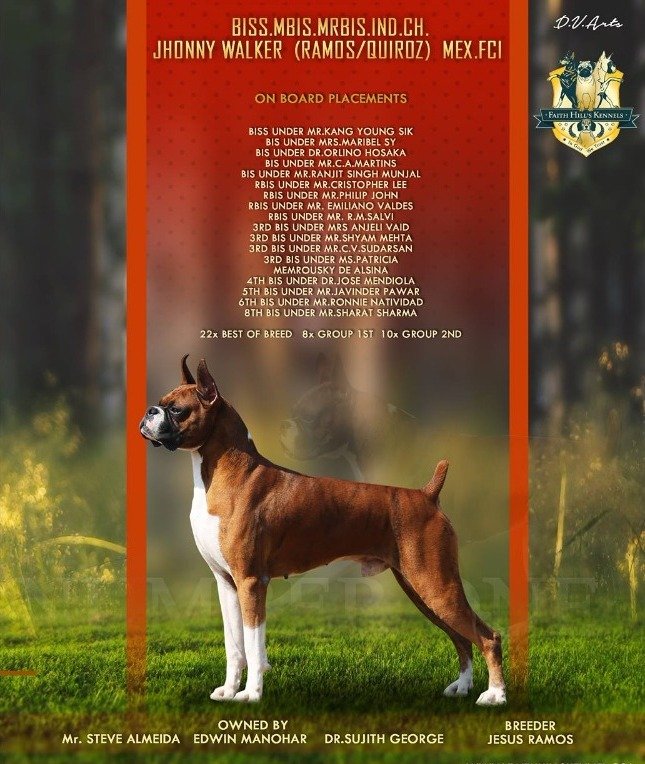 Puppies Available
Photographs Posted on 1st February 2018
Fawn Female Puppy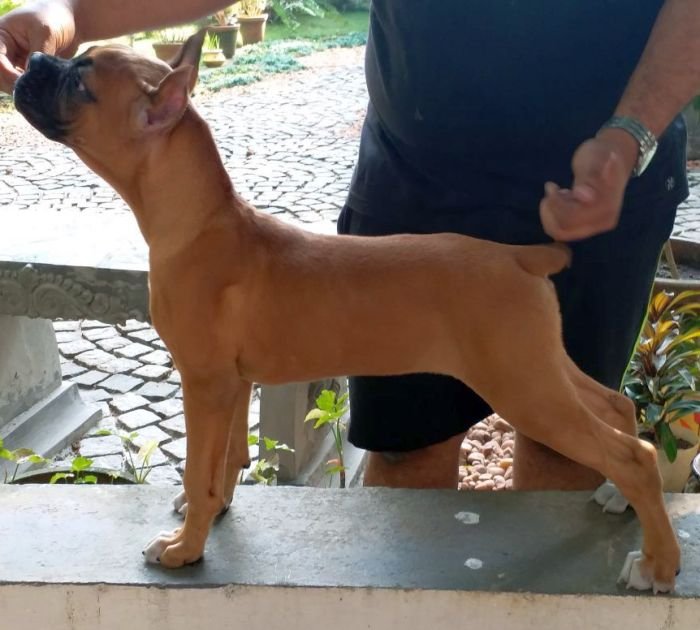 Brindle Male Puppy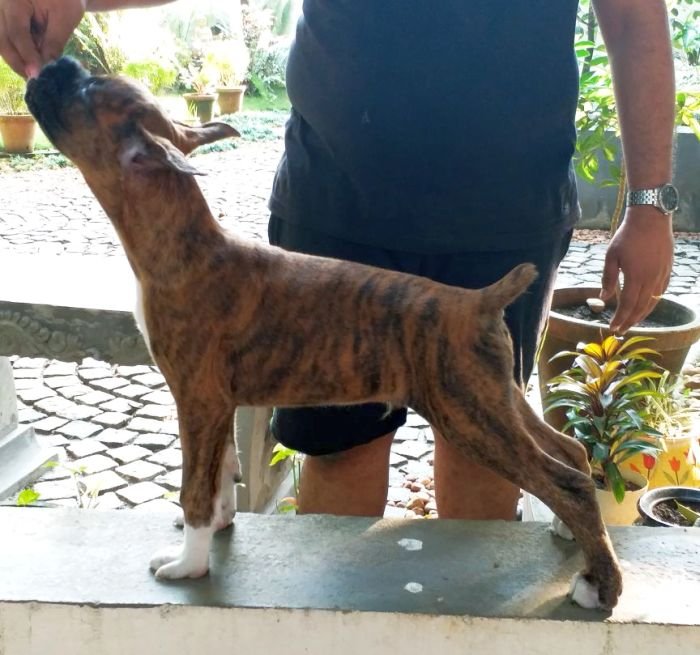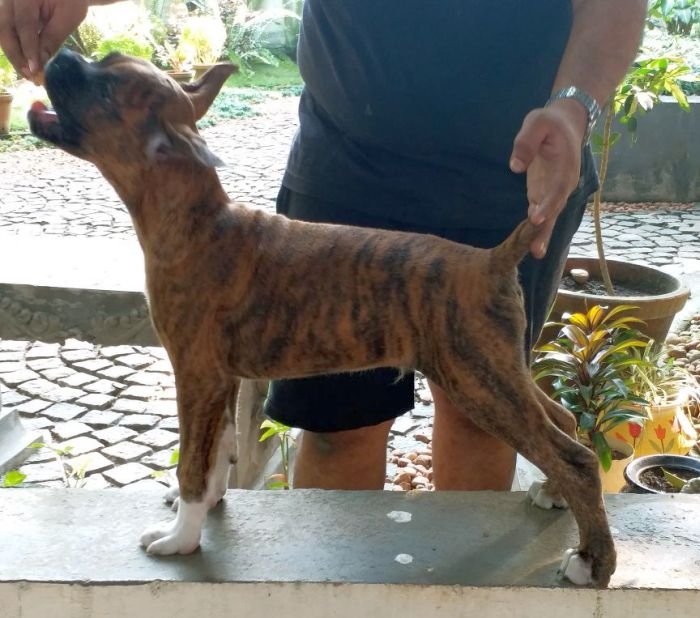 Photographs of Puppies
Posted Earlier on 5th January 2018
Brindle Male Puppy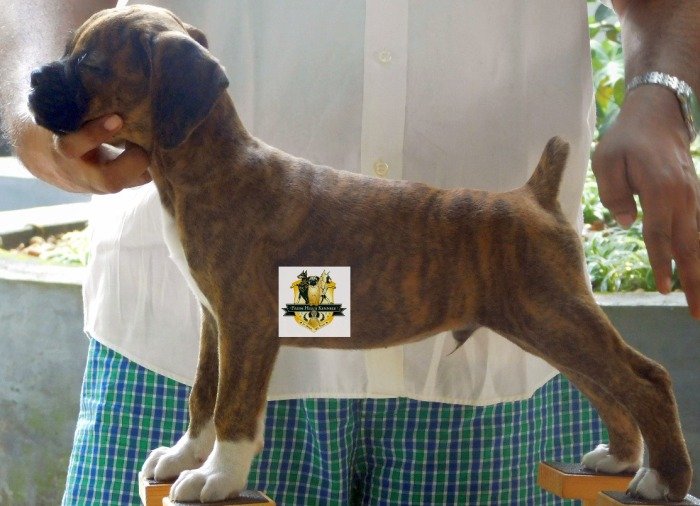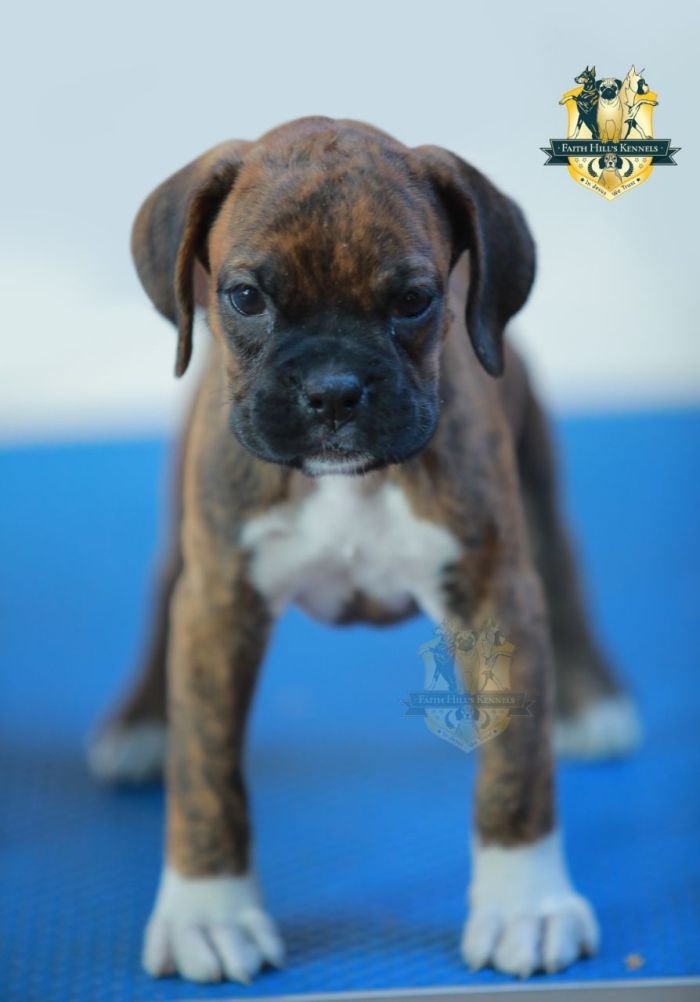 Fawn Female Puppy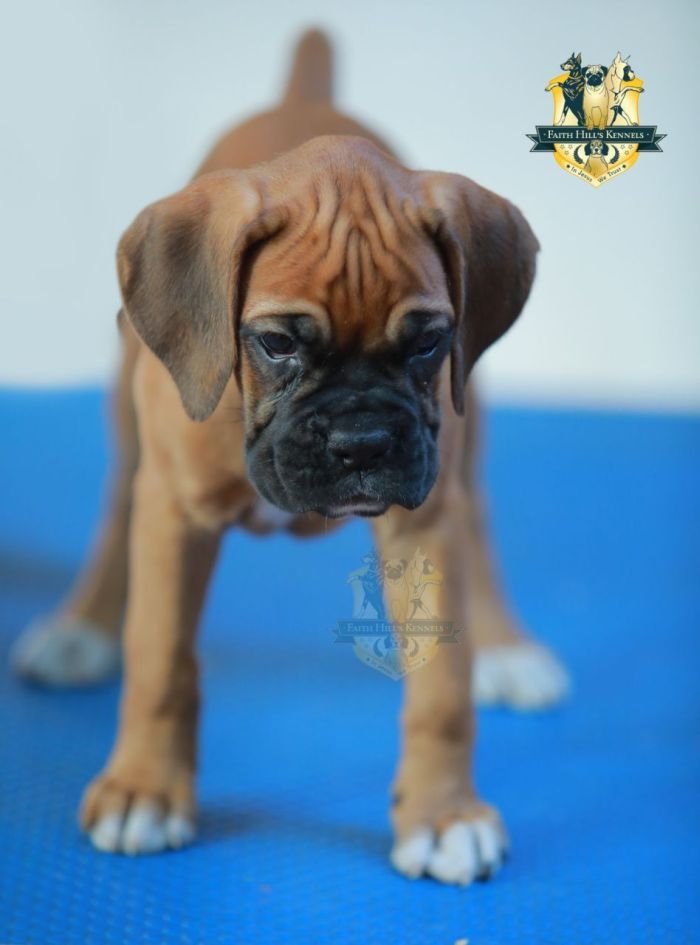 KCI Certificate/Pedigree Copy of Dam:
Agonitic's Take Me Away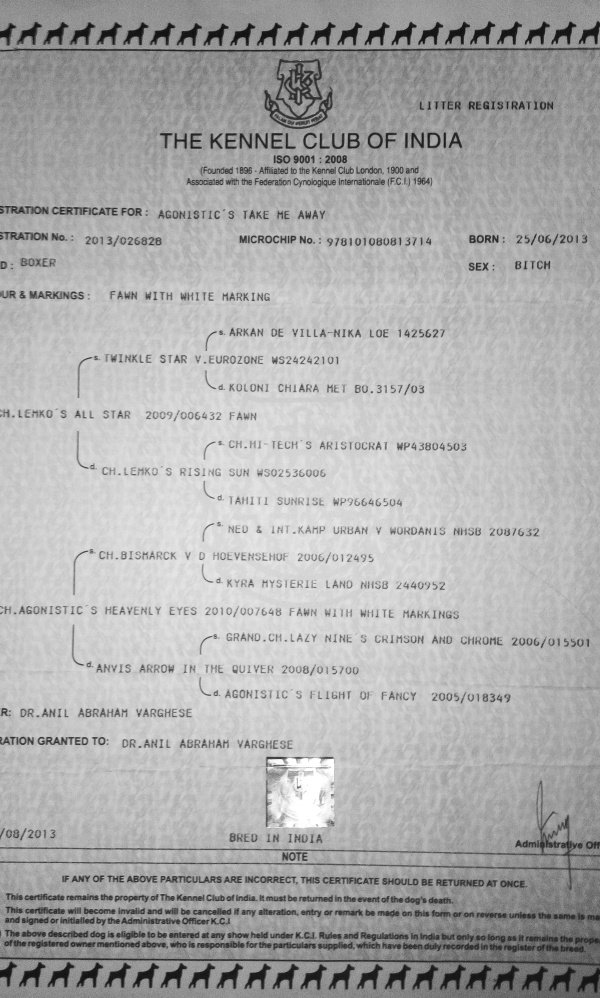 Dr.Sujith George
Karunagappally, Kollam Dist.
Mobile: 9072301721
(call Between 10 am-2pm. 6-7pm)
E-Mail: kiddoc1@gmail.com
Advt. Posted on 5th January 2018
Advt. Updated on 1st February 2018